Photo by Canva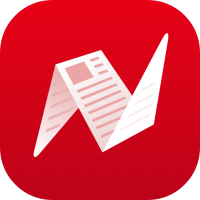 Settling into my usual salon chair a few weeks before Christmas, I asked my stylists my favorite seasonal question. "What are you planning to get your sweetie for Christmas this year?" She sighed. "Well, we just bought a house and spent a ton of money, so we agreed to not get each other gifts this year."
"Huge mistake!" I told her, "You absolutely must get her a gift!" It took some convincing, but by the time I was out of the chair, she came around to my way of thinking.
If you and your honey planned on skipping gifts too, I'll want to talk you out of it too!
I'm here to save your Christmas – and quite possibly your relationship. Like the ghost of Relationships Past, I've come with warnings from my own collection of Christmas time relationship mistakes. As you head into the season, you are about to encounter five little innocuous holiday season relationship blunders that can sink even the most solid relationship.
1. Let's skip buying each other gifts this year and save some money.
Ok. No. I don't care if you have five dollars or five million dollars to spend. Get your sweetie a gift. Or several. When you skip gifting each other it's the equivalent of saying, "He doesn't mind if I don't shower today." Or "She thinks my farts are funny."
Maybe your relationship will survive past December but good luck after that. Being a part of a loving two-some requires attention and care. Celebrate your mate. Spoil them. Go out of your way to surprise them with something heartfelt and special. Sure, they know you love them but make the extra effort and show it. If you're truly strapped for cash, skip your mother but not your mate. Your mom will understand.
2. Yes, you do have to go with your honey to their lame office party.
Oh, you are going to that party. You're going to pretend to enjoy the story about the office copier explosion and make a fuss over the sausage balls the boss brought. If you get asked to participate in the Dirty Santa gift exchange, even though it's weird, you'll do it. That's what we do in loving relationships. We take one for the team.
Showing support isn't the sexiest thing in the world but as far as relationships go – it's an absolute cornerstone. So, put on your tackiest Christmas sweater and a don a big fake smile, and get on with it.
Just do yourself a favor and take it easy on the spiked punch bowl.
3. Play nice with the in-laws.
It's hard enough to endure our own family at Christmas time but nothing says "I love you" more than suffering alongside your sweetie during their Yule-tide family get-together. It's the best gift you can possibly get for them without actually getting them a gift. Except that you are! (See Item #1)
4. It's just us. Do we really have to put up a tree?
Want a strong relationship with unbreakable bonds? Build a collection of shared happy memories! Pick out the perfect tree for your tiny apartment. Debate the best way to wrap the lights. Share the special meaning behind each ornament in your collection. These little moments will be sweet spots for years to come.
Make some hot chocolate, put on a Christmas album, and sing along. We're making memories!
5. Have gratitude.
Be thankful. Mostly because it's the holidays and you're supposed to, but also because you have someone special to enjoy this time with. So what if they are the only person you know who actually loves fruit cake and sings Mariah Carrey's "All I Want for Christmas Is You" incredibly loud and way off tune. They are yours and you love them.
The hallmark of a lasting relationship is gratitude.
So, snuggle up with your sweetie and watch National Lampoon's Christmas Vacation for the fifth time this season. Being together is the best gift of all. I hope your holiday season is Merry and Bright!