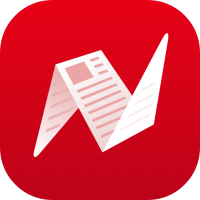 The upcoming year is set to be a monumental one for the real estate industry. With the market exploding in most regions and very little inventory for buyers to choose from, sellers are poised to find themselves on top of the world in 2021. However, as open houses make a comeback after the holiday season, homeowners may find there are quite a few ways to get it wrong.
Here are the top three ways sellers can inadvertently undermine their property's open house in the coming season:
1. Forgetting to de-personalize spaces
When holding an open house, perhaps the most common blunder homeowners make is opting not to remove personal items from direct view. While it might seem excessive to remove distinctive touches, such as framed photos, refrigerator artwork, or interesting décor, this simple faux pas can actually make it difficult for buyers to envision themselves living in what is very obviously your home.
Family pictures, for example, serve only as a reminder of a property's current inhabitants. Buyers should be able to see themselves living in your space, right down to envisioning their own photos lining the mantle. Try instead storing any identifying belongings out of sight. Leave only simple pieces and minimal additions to your space. This allows open house attendees to soak in what a room has to offer them and where their own items or furniture might fit, concomitantly emphasizing square footage as well. Fewer distractions allow more time for buyers to fall in love with your home.
2. Forgetting to tidy up clutter
Much like a minimalist approach positively impacts buyers' perception of your home, the same goes for minimal clutter. Don't make the mistake of hiding what's for sale underneath the things you'll pack away upon closing. The week leading up to your open house should be similar to typical spring cleaning. Time to dust the ceiling fans, stow away those dumbbells beside your dresser, and fluff the untouched pillows in your guest bedroom! Be sure all unnecessary items are put away. Tuck aside electric cords and excess materials. These minor points may feel insignificant, but attention to detail can elevate a home's value to potential buyers within seconds. Making attendees feel at least immediately upon entering is paramount.
Dotting every i and crossing every t ensures guests feel at home as soon as they open the front door... meaning more offers for the seller!
3. Forgetting the importance of curb appeal
Oftentimes sellers get so caught up keeping a lived-in house pristine, they forget to pay special attention to their home's real first chance to make a great impression: the exterior. Real estate professionals often call a property's curb appeal its window display. Shopping for a home is incredibly similar to shopping for new clothes. The purpose of a great window display is to draw shoppers in, allowing for the chance to wow patrons once inside. Your home's curb appeal (or lack-there-of) sets an immediate expectation for buyers. The exterior should wrap your property's contents neatly in a bow, encompassing everything the inside has to offer without giving too much away. Getting spectators excited is paramount.
Over half of buyers in recent years first discovered their future home by simply driving by and liking what they saw. Making an effort to improve your home's curb appeal may not be as exciting as sprucing up the entryway, but it is just as important in the sale of your home. Start with the roof, and work your way down. Be certain to polish your landscaping and the areas surrounding your driveway. A fresh coat of paint might be all your front door needs to totally change the feel of your entrance. Most importantly, ensure your home's exterior is free of dirt and grime. A pressure washer is a homeowner's very best friend.
The Ultimate Takeaways
Putting your home up for sale is a huge undertaking; that's why it's important to find a trustworthy real estate agent to guide you through the process. A fantastic real estate agent will know what your home needs, as well as what works on a grand scale. It's important to understand buyers in your specific market, both what they are looking for and what they are not. That's why starting with the basics lays the groundwork for a successful open house: a blank canvas for attendees to use their imagination, a neat space filled with possibilities, and an inviting first impression.
As 2021 approaches, the real estate market continues to boom. With that comes new opportunities as well as new challenges for both buyers and sellers. The best part of holding your home open is all the offers you'll receive in the coming days. That means it's finally time to relax, and after 2020, you certainly deserve it.