How to Win a Debate with Your Mate
Photo By Canva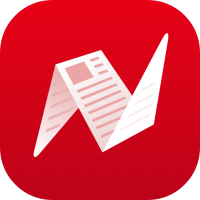 I thought I was quick on my feet in an argument until I met my husband. He's a born debater. As a kid, when he received his report card every year, he considered it his teachers' "opening offer." Law school and his legal work afterward only served to hone his skills.
Arguing with him over the years has taught me a thing or two about successful debating.
When we first starting dating, we argued all the time – over common silly things and big important things. After ten years together, we've settled into a healthy pattern and our arguments are more like master classes in debate.
Get Buy-in
The key to bringing anyone around to your side of an argument is first getting them to drop their guard and listen. The quickest way to lower someone's guard is to start off getting buy-in (or agreement) on little things that anyone would agree to. Give them credit for something they do well, and you'll have them nodding in approval in no time.
Perhaps you're discussing expenses with your significant other. You start off by saying, "I feel lucky to have a partner I can discuss difficult things with, and we can work it out. You know?"
You've just given them something easy to agree with and a reputation to uphold. Great start. Now close the deal, "One problem I see in our finances that I could really use your help with is…."
Get them shaking their head, "yes," and you've already won.
Never Use Absolute Statements
"I never do that." "You always do that." "We never get to…."
Boom. You just lost the argument. Absolute statements like these are too easy to disprove. If your adversary can find at least one contrary example, your argument is sunk.
Do you know what can't be argued with? The way someone made you feel.
Instead, say, "When you do that, I feel…." "I feel like we never…."
Now they're defending their actions instead of ripping your absolute statements to shreds.
Never Ask Questions You Don't Already Know The Answers To
The best way to lose an argument quickly is to ask a question you don't already know the answer to.
When you're in the heat of an argument, never accidentally create new openings for your opponent by asking open-ended questions that provide escape hatches.
You only ask your suspicious-looking husband, "Did you happen to eat all of my favorite vanilla bean ice cream and put the container back empty?" when you already know precisely that's what they did.
Flipping the Warrant
Flipping the warrant is an advanced debate technique in which you agree with the other person's argument then use it to support a totally different conclusion.
Perhaps you're in an argument with your teenager about getting a summer job. They don't want one. You don't want them lying around all summer, broke.
In the middle of the heated discussion, they shout, "None of my friends have to get summer jobs." Your response? "That's great! That's exactly why you should get one. At least one of you will have gas money."
I'm reminded of the time when a co-worker complained to us how much harder he found it to come to work every day and do a good job while he was struggling with a divorce.
Without missing a beat, someone at our table agreed, "Your right. Divorces are hard. Trying going through one without a job." She flipped the warrant and used a little humor to cleverly make her point.
Conclusion
If you want to get good at winning debates with your mate, practice. While no one wants to pick a fight for sport, life provides plenty of opportunities for practice. Calling the cable company for a price break is a great place to start!