How To Make Plans in an Uncertain World
Photo By Canva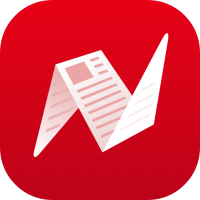 My most useless purchase of 2020?
A day planner.
This is the time of year people start planning their New Year's goals. Just like the experts tell them to do, they'll purchase a brand-new day planner or download a new calendar app. Each goal will be broken down strategically into bit-sized targets and spread out over the year. They'll go shopping for the proper gear or some necessary item essential to their success.
That's in a normal year.
But what do you do when life is more uncertain, and you can't count on anything from one day to the next? How do you make plans in a rapidly changing world?
A Little Perspective
It's helpful to remember that life always has a certain degree of uncertainty, and people still manage to thrive.
Franklin Roosevelt was paralyzed at the age of thirty-nine after contracting polio on a family vacation. Despite his disability, he still managed to get elected president and lead the US through its own uncertain time, the Great Depression and WWII.
If he could make it happen in the wake of such troubling and uncertain circumstances back then, we can do it now.
Think Long Term but Plan Short Term
Instead of planning your goals against the backdrop of an entire year, think shorter. What can you accomplish in the next thirty days? Tackle each day with the knowledge that you may not know what tomorrow will bring. In an ever-changing world, set your goals on a shorter timetable. It increases the likelihood you'll be dealing with more "known" factors.
Brand new parents often become more productive than their former childless selves. Why? Parenthood sharpens your focus and time management skills. We parents make the most of each workday because we know a kid sick day may be just around the corner.
Set your priorities for the first four weeks of the new year and build on it after that. Most businesses have a short term and a long-term plan. You can too.
Factor in Setbacks
Having a contingency plan is not only smart, but it's also necessary in uncertain times. The truth is that even in a typical year, your plan can get derailed for lots of unforeseen circumstances.
Anyone who has ever started an exercise plan knows there are days your regime gets undermined with injuries, competing life commitments, and other setbacks.
When life is going well, take advantage of each moment you can to exert discipline, and make progress. When (and if) you encounter setbacks, you'll have a little momentum built up to see you through. Accept that life doesn't always run smoothly and try to get as much done today as you can.
Plan for demotivation
It can be disappointing to have your plans ruined.
Ultra-distance runners plan for times they expect to hit a wall mentally and physically. Low blood sugar, blisters, wet clothing, and mental anguish are challenges to a veteran runner experience. So, they prepare well. They pack drop bags with extra shoes and socks. They carry salt tablets and ibuprofen. Taking care of yourself physically is a huge part of the mental battle.
Even under the best of circumstances, there are times when a runner's mindset takes a toll on them. To stay positive, they carry music or go deep inside their mind for happy, distractive thoughts.
It's helpful to try and predict when you are likely to be demotivated in your quest. What sort of roadblocks might you encounter? Develop a have a plan for coping with it.
Find little ways to reward yourself for a job well done as often as you can.
Be reasonable
Goals should stretch you. Setting ridiculous goals can be counterproductive, however. When setting goals amid uncertainty, think about the environment you'll be working in.
What type of results would be reasonable given all that's going on? If your market is shrinking, surviving might be the goal, and any growth a secondary stretch goal.
Final Thoughts
For thousands of years, people have thrived in even more uncertain times that we face right now. They made progress anyway. People pull off extraordinary achievements under the most challenging of circumstances every day. You don't know what you're capable of achieving.
2021 may just be your year!