Eugene Curran "Gene" Kelly was an American actor, singer, choreographer, dancer, film producer, and director.
One of the most important dance figures in the film era, Kelly was best known for his energetic and athletic style, pleasant physical presence, and the "positive heroes" characters he played on the big screen.
Although best known for his role in Singin 'in the Rain, Kelly was one of the major forces in Hollywood musical films of the 1940s and into the late 1950s.
The genre went through an accelerated decline due in part to the loss of public interest, but especially due to the ubiquity of television in all aspects of American society.
The TV many innovations had significantly transformed the music film industry, and Kelly hirself is credited with being the one to manage to present ballet in commercially acceptable forms to a wide audience. (source: Wikipedia).
As of today, Gene Kelly is considered to be one of the biggest stars of his time, especially for the musical genre.
He received an Oscar and a Golden Globe for his entire career.
In 1999, the American Film Institute also ranked him as the 15th greatest male screen legend of Classic Hollywood Cinema. (source: Wikipedia)
Cover Girl (1944)
Opposite Rita Hayworth, this is one of the most enjoyable films to be seen starring the two screen legends.
The film tells the story of a chorus girl given a chance at stardom when she is offered an opportunity to be a highly paid cover girl. The film was directed by Charles Vidor and was one of the most popular musicals of the war years.
Anchors Aweigh (1945)
This is an American Technicolor musical comedy film directed by George Sidney and starring Frank Sinatra, Kathryn Grayson, and Gene Kelly. (source: Wikipedia)
In the film, two sailors go on a four-day trip, meet a young boy and his aunt, an aspiring young singer, and the sailors try to help her get an audition at Metro-Goldwyn-Mayer. The film features a live-action Kelly dancing with Jerry Mouse, of the cartoon mouse of the Tom and Jerry series. Tom Cat has a brief cameo appearance as a servant of Jerry Mouse, the lonesome king.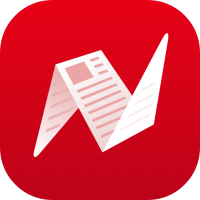 This is original content from NewsBreak's Creator Program. Join today to publish and share your own content.