So many people define happiness as owning material things, and indefinite "love".
Often, we think that to be happy we need lots of money and material luxury things, like for instance very expensive cars, homes, bags, clothes, watches, and so on.
Happiness is actually something that differs from me to you. We are all unique, so what's great for you might not be that great for me.
We cannot say if material things bring or not happiness, but we can say that about other things.
Following many books and podcasts, today we have a pretty good general idea about happiness.
First of all, we must know that a happier life depends only on 10% of the circumstances where we live.
So, living in a tropical, luxury climate might not make you a lot happier than if you live in a colder climate. You will not believe it, but it's true.
Yes, you might be a little better in a warmer climate, but that comes with other challenges that you probably did not take into account (like for instance more poverty, or lack of friends and reliable people).
Other components of happiness: the genetic factor and the life decisions that we make. They are equally important and responsible for living a good life.
Other very important components of happiness are, according to studies, closely related to the release of hormones in our brain.
Physical activity, for instance, is very important: jogging and walking (hiking) being some of the most beneficial for our general, and mental health (the health of the brain).
Climate is important, most of all: to have plenty of sunlight.
Regular walking in the natural light, possibly breathing pure air, is perfect for our health and longevity.
How much we sleep is also crucial for our general well-being.
Scientists have shown that the brain cleans and regulates itself only during sleep. So more hours of regular sleep are needed in our life (against general belief).
Meditation is another key factor for our happiness, for many reasons that go from physical and mental health, to mental capacities, like focusing, and complying better with our tasks and decisions.
The healthy challenges of a job or an activity that you enjoy.
This is why it's so important to know yourself, understand what activities bring you joy and are more meaningful to you.
Start living a life where what you do is more meaningful to you, and to your beliefs (if it's not about harming others).
Lastly, but not least: healthy relations with a community.
The human being is not made to function alone, or in a "single" relationship, scientists say.
We are social persons, which means we are happier when we have more healthy relations with people around us.
The most important element of a happy life, scientists show, is to have harmonious relations with the people around us. This is truly what we unconsciously aim for, and what brings us the deep feeling of satisfaction and "good".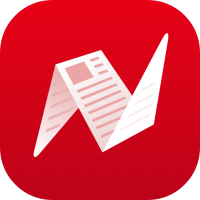 This is original content from NewsBreak's Creator Program. Join today to publish and share your own content.