If you are someone who has little confidence, it might not be easy for you to deal with all the things you must do.
Especially after the lockdown and the pandemic, when we were used to staying at home in one place and couldn't do almost anything outside.
This caused difficulty in changing anything, even our location.
The lockdown might have impacted us, so this is a little help to make you remember that you are still free to do changes in your life.
Because change makes us grow, potentially.
Change ads a variety that is sometimes necessary for our life to function well, and for us to feel better.
Our mind often creates scenarios that are not at all reflecting in reality.
For instance, because of past experiences, you might be worried that you will not be accepted into a new working place.
The reality is that people often perceive us the way we perceive ourselves. They are our mirrors.
It is going to take a while until you will realize that people will like you and be ok with you if you like yourself and are ok with yourself.
Otherwise, most of the time people will not do anything that you don't let them.
To win over your reticence about change, try to do small steps toward the goals or activities you are afraid of.
Try to face those activities that seem to take you out of your comfort zone.
Little by little, you will realize they are not so scary as you thought they might be, and that you are actually able to bring them to an end.
On the contrary, you will have your dose of learning from those activities and maybe decide not to repeat them anymore.
Facing the things that you might want to do will teach you if they are what's best for you (or not).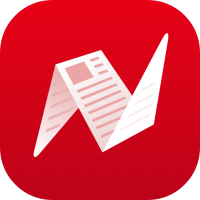 This is original content from NewsBreak's Creator Program. Join today to publish and share your own content.