If you feel like all you have right now is a lack of confidence in you, your capacities, and the things that you want to achieve, then this piece is for you.
You must know that to have self-trust and live a life that reflects what you truly want, you must first get to know yourself very well.
The first step to being good with yourself is to know who you really are.
The journey of discovering yourself might take all your life and might need to do some exercise every day. But it is deeply needed.
How do you discover yourself?
How do you understand deeply who you are, what activities, people, and places suit you best?
You can take a course, start do some therapy, or read a few books.
I can recommend, for instance, today, a book called "The Six Pillars of Self-Esteem", written by Nathaniel Branden.
It is crucial, in life, to go a little bit away from what your parents and teachers told you that you are and you must do in life, and start understanding what you actually want to do and to be.
It is crucial to start living more consciously, knowing why you do certain things, why certain situations or people make you feel good, and others don't.
Only when you will achieve deep self-love and total acceptance of yourself and your specific traits just the way you are, only then you will start to have self-confidence, and the courage to do the things that you want to do.
You must remember that you are unique, so any comparison with anyone is not actually valuable.
You can only compete with yourself.
So, when you will start to achieve freedom of any limitations and false beliefs about yourself - then you will love yourself and be more confident.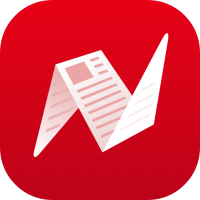 This is original content from NewsBreak's Creator Program. Join today to publish and share your own content.