Not many know today what an important showman and artistic personality Bing Crosby was, especially during World War II.
The first multimedia star, he was one of the most popular and influential musical artists of the 20th century.
He was a leader in record sales, radio ratings, and motion picture grosses from 1930 to 1954. He made over 70 feature films and recorded more than 1,600 songs. (source: Wikipedia)
The beginning of his career coincided with innovations in recording technique; this allowed him to develop an intimate and relaxed singing style that influenced many male singers who followed him, including Perry Como, Frank Sinatra, and Dean Martin.
He was considered to be the person who did the most for the morale of American soldiers during World War II (source: Wikipedia)
With more than half a billion records sold, opinion polls declared him in 1948 "the most admired man alive ", being ranked above Jackie Robinson or Pope Pius XIII. (source: Wikipedia)
Crosby exerted an important influence on the development of the post-war music industry, and on techniques to help spread music recordings worldwide.
Along with Frank Sinatra, he was one of the pioneers who achieved the perfection of recordings, allowing artists in the industry to reach huge audiences.
He worked at NBC at the time and had the innovative idea to record his shows.
However, most television stations did not allow recording. This was primarily due to the quality of the recordings at that time.
In 1947 he invested $ 50,000 in Ampex, which built the first commercial tape recorder in North America. (Wikipedia)
He left NBC to work for ABC, who accepted him and his new ideas.
Crosby was the first artist to record his radio shows beforehand and complete his commercial recordings on magnetic tape.
Along with Frank Sinatra, Crosby was one of the main investors in the Los Angeles recording complex, United Western Recorders. (source: Wikipedia)
Crosby graduated from Gonzaga High School (today's Gonzaga Preparatory School) in 1920 and enrolled at Gonzaga University.
He attended Gonzaga for three years but did not earn a degree.
As a freshman, he played on the university's baseball team.
The university granted him an honorary doctorate in 1937.
Today, Gonzaga University houses a large collection of photographs, correspondence, and other material related to Crosby.
He started to perform during his university years, in a vocal group, and after decided to seek fame in California, traveling to Los Angeles.
After this phase, The Rhythm Boys were born, performing more easily in large New York theaters.
Crosby gained experience and started to be demanded as a solo artist.
Harry Barris wrote several of Crosby's hits, including "At Your Command", "I Surrender Dear", and "Wrap Your Troubles in Dreams".
In 1931, Crosby made his nationwide solo radio debut.
"Out of Nowhere", "Just One More Chance", "At Your Command" and "I Found a Million Dollar Baby (In a Five and Ten Cent Store)" were among the best-selling songs of 1931.
His appearances, records, and radio work substantially increased his impact.
The success of his first film brought him a contract with Paramount, and he began a pattern of making three films a year.
His records produced hits during the Depression when sales were down.
(source: Wikipedia)
Crosby admired Louis Armstrong for his musical ability, and the trumpet maestro was a formative influence on Crosby's singing style. When the two met, they became friends, and Crosby helped Armstrong and other Afro-American artists to obtain parts in films and to be treated equally and with more respect.
During World War II, Crosby made live appearances before American troops who had been fighting in the European Theater.
"He learned how to pronounce German from written scripts and read propaganda broadcasts intended for German forces. The nickname "Der Bingle" was common among Crosby's German listeners and came to be used by his English-speaking fans." (source: Wikipedia)
Filmography
Crosby won an Oscar for Best Actor for his portrayal of Father Chuck O'Malley in Going My Way (1944) and was again nominated for this role in The Bells of St. Louis. Mary's the following year, becoming the first of four actors to be nominated twice for playing the same character. (source: Wikipedia)
In 1963, Crosby received the first Grammy Global Achievement Award.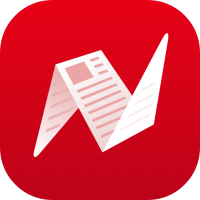 This is original content from NewsBreak's Creator Program. Join today to publish and share your own content.