Nowadays, schools about elegance and good manners are much needed.
We need to learn more about the virtues of education and those specific actions that we can do to make our society a more pleasant place to live and develop.
Why are good manners and elegance important?
It's not a simple question to answer, but here's an attempt.
Good manners try to offer a benefit to people around you, and they are based on attention and solidarity.
Good manners are a sum of actions that try not to commit inappropriate things to others.
Hence, their importance for a harmonious society.
Respecting someone's privacy is also an important criterion.
Respecting human rights is probably the most important of all.
Do you know what are human rights?
It's probably the first thing that should be thought, in every school in the world.
To avoid imposing our emotions, the negative ones, but also the positive ones (too much joy or exuberance).
Hence, good manners are a lot about temperance, attention, and self-control.
The habits and conventions of a social group are together a system that regulates the behaviors of its members, just like the laws of physics.
Good manners are those actions that help you refrain and control your too intense emotions.
A mature member of society must be able to keep under control his emotive manifestations, to know how to adequate them to several circumstances, even if the matter contrasts with his spontaneity.
Good manners are needed in society also because they reinforce the capacity of empathy towards other people's situations.
Learning to have good manners means trying to understand that other people might have different situations, experiences, or perspectives than you.
You must try not to behave in a way that could bother other people.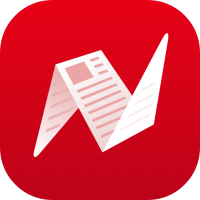 This is original content from NewsBreak's Creator Program. Join today to publish and share your own content.