Most of us probably know Dean Martin from his famous interpretations of songs like "That's Amore", "Mambo Italiano", "You're Nobody till Somebody Loves You", "Sway", "Buona Sera", "La Vie en Rose", and "Volare".
These songs brought Italian culture and art closer to the American public, being in general harmonious and catchy.
Not many of us know that his birth name was Dino Paul Crocetti, born in Ohio USA; His father, who was a barber, was originally from Montesilvano, Abruzzo, and his mother's origins are also believed to be from Abruzzo, Italy (Wikipedia).
Besides being a great singer and showman, Dean Martin also appeared in several successful films from the Fifties and the Sixties, being one of the most influential and popular performers of the mid-century.
He gained his career together with comedian Jerry Lewis, billed as Martin & Lewis, in 1946. They performed in nightclubs and later had numerous appearances on radio, television, and in films. (source: Wikipedia)
From 1974 to 1984, he was roastmaster on the popular Dean Martin Celebrity Roast, which drew celebrities, comedians, and politicians. (source: Wikipedia)
Throughout his career, Martin performed in concert stages, nightclubs, audio recordings and appeared in 85 film and television productions. (source: Wikipedia)
As a teenager, he played the drums as a hobby.
He dropped out of college because, according to Martin, he thought he was "smarter than his teachers". (Wikipedia)
Martin had numerous occupations, such as boxing and a roulette stickman and croupier.
At the same time, he sang with local bands, calling himself "Dino Martini" (after the Metropolitan Opera tenor Nino Martini)
The Martin and Lewis number started in nightclubs in New York, consisting of old vaudeville jokes, and generally playing, singing, and making the public laugh.
The secret, both said, is that they ignored the audience and played to each other. (Wikipedia)
Many recordings, television, and radio shows followed, and films with the Paramount film company, and others.
In Dean & Me, Lewis calls Martin one of the great comic geniuses of all time.
They were friends, as well, with Lewis acting as best man when Martin remarried in 1949.
But comments from critics, as well as frustration with the similarity of Martin and Lewis movies, which producer Hal Wallis refused to change, led to Martin's dissatisfaction. He put less enthusiasm into the work, leading to ending his partnership with Lewis, ten years after its start. (Wikipedia)
Dean Martin followed a successful solo career. He also wanted to become a serious dramatic actor.
Martin starred alongside Frank Sinatra for the first time in the Vincente Minnelli drama, Some Came Running (1958).
By the mid-1960s, Martin was a movie, recording, television, and nightclub star.
He was acclaimed in Rio Bravo (1959), directed by Howard Hawks and also starring John Wayne and singer Ricky Nelson.
He teamed again with Wayne in The Sons of Katie Elder (1965), cast as brothers.
In 1960, Martin was cast in the film version of the Judy Holliday stage musical comedy Bells Are Ringing.
He won a Golden Globe nomination for his performance in the 1960 film comedy Who Was That Lady? but continued to seek dramatic roles, portraying a Southern politician in 1961's Ada, and starring in 1963's screen adaptation of an intense stage drama, Toys in the Attic, opposite Geraldine Page, as well as in 1970's drama Airport, a huge box-office success.
Sinatra and he teamed up for several more movies, such as Ocean's 11, the musical Robin and the 7 Hoods, and the Western comedies Sergeants 3 and 4 for Texas, as well as a romantic comedy, Marriage on the Rocks.
Martin also co-starred with Shirley MacLaine in a number of films, including Some Came Running, Artists and Models, Career, All in a Night's Work, and What a Way to Go!
He played a satiric variation of his own womanizing persona as Las Vegas singer "Dino" in Billy Wilder's comedy Kiss Me, Stupid (1964) with Kim Novak, and he poked fun at his image in films such as the Matt Helm spy spoofs of the 1960s, in which he was a co-producer. (Wikipedia)
As a singer, Martin's career is even more impressive.
Like Sinatra, he could not read music, but he recorded more than 100 albums and 600 songs. His signature tune, "Everybody Loves Somebody", knocked the Beatles' "A Hard Day's Night" off number one in the United States in 1964. (source Wikipedia)
He admired country music and the styles of Bing Crosby and Perry Como, and he also inspired Elvis Presley.
He received many nominations and won Golden Globes for his performances.
For three decades, Martin was among the most popular acts in Las Vegas.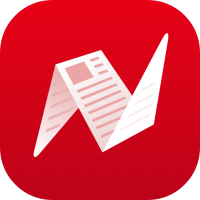 This is original content from NewsBreak's Creator Program. Join today to publish and share your own content.