One of the most amazing actresses of our contemporary era is Nicole Kidman.
We all know her best films, like "Moulin Rouge", "Australia", "Eyes Wide Shut", "The Hours", or the most recent "Bombshell" and "Aquaman".
We probably also know a funny, rom-com, Nicole Kidman, in films like "Just Go With It", where she looks amazing dancing on a Hawaii beach contest and drinking from a coconut.
What we might not know, are some of her "oldest" productions, where she looks, and plays, in a fabulous way. It was probably her best period, so let's revisit two of her best roles ever.
The Portrait of a Lady (1996)
This 1996 romance-drama film is an adaptation of Henry James's 1881 novel of the same name.
Usually, films that are novels adaptations come out in a great way, and this is no exception.
The film tells the story of Isabel Archer, an innocent young woman of independent means who is manipulated by her "friend" Madame Merle, and the devious Gilbert Osmond (played by John Malkovitch). (source: Wikipedia)
Nicole plays exceptionally the role of the young woman who doesn't know what she truly wants, manipulated to get into a marriage without love, only for her money.
Isabel's strong character and free-spirited nature are adored by her cousin, Ralph Touchett, who persuades his father, her uncle, to give Isabel money so that she can be rich and independent. Upon her uncle's death, Isabel receives a fortune. (source: Wikipedia)
She then is fooled into marrying Gilbert, who reveals to be interested only in her fortune, and mistreats her.
The film is an exceptional production, truly worthy from every possible point of view.
The only wonder is why Nicole didn't receive an Academy Award for her stunning role.
Practical Magic (1998)
This romantic comedy fantasy film starring Nicole Kidman and Sandra Bullock is based on the 1995 novel of the same name by Alice Hoffman. (source: Wikipedia)
Bullock and Kidman play sisters Sally and Gillian Owens, who have always known they were different from other people - they are witches.
Both actresses are fabulous in their parts, but Nicole Kidman stands out in what is probably one of the best interpretations of her career. No other actor (since Jack Nicholson's Joker) was so impressive.
But being a member of the Owens family carries a curse: The men they fall in love with are doomed.
Now adult women with very different personalities, the quiet Sally and the fiery Gillian must use all of their powers to fight the family curse.
The film is considered a cult classic. (source: Wikipedia)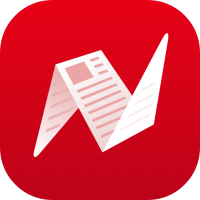 This is original content from NewsBreak's Creator Program. Join today to publish and share your own content.