When it comes to the contemporary age of Hollywood, there are so many talented, incredible actors, that it is very hard to say someone is better than someone else.
It is best to pay a tribute to everyone, as everyone is unique and has his own shining star.
In today's piece, I will talk about one of my favorite contemporary actresses, that I like for her discreet, rather "calm", but amazing talent: Sandra Bullock.
She is, I believe, together with Julia Roberts and Meryl Streep, one of my favorite modern actresses.
I love that her style is so simple, but she somehow manages to have so much to say, in such an authentic way.
I discovered her acting through films like "Miss Congeniality", "While You Were Sleeping", or "Two Weeks Notice", but there are two less famous films where she stars, that are actually great.
The younger generations might miss these films.
You might want to see them because honestly, it would be such a loss if you didn't.
Practical Magic (1998)
I love to put the year when the films appeared because it feels like we can re-live those years, their authentic magic and spirit. Go back to a somehow younger time of the world, when we were freer to dream and weren't so afraid of diseases and stuff.
This amazing film is a true discovery.
It stars Sandra Bullock and Nicole Kidman (who is absolutely fabulous) and is all about magic, dreaming, and finding true love.
This film is very original and one of a kind, this is why I have decided to speak about it. Honestly, it is nothing like any other film out there, but truly interesting.
Especially if you are, let's say, a Harry Potter kind of fan.
The story is all about how witchcraft can bring you true love, but facing plenty of challenges.
The Lake House (2006)
Another super-interesting, charming love story starring Keanu Reeves and Sandra Bullock (who had previously appeared together in the box office hit Speed).
A remake of the South Korean motion picture Il Mare (2000), it centers on an architect living in 2004 and a doctor living in 2006 who meet via letters left in a mailbox at the lake house where they have lived at separate points in time. They carry on correspondence over two years, remaining separated by their original difference of two years. (source: Wikipedia)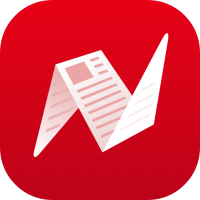 This is original content from NewsBreak's Creator Program. Join today to publish and share your own content.