I think it's not a secret to anyone that Jennifer Lopez is one of the American singers and performers who achieved history.
Maybe the younger generations don't know that she is also, among many things, a talented actress, and that, among the many things she achieved, she actually appeared in great films.
Below is a small review of some of her best films, hope you will enjoy them as they are perfect for a warm summer and holiday.
The Wedding Planner (2001)
This is the first of the romantic comedies I have seen starring Jennifer Lopez, along with Matthew McConaughey.
They do make a great couple together on screen.
Ambitious San Francisco wedding planner Mary Fiore (J Lo) wants to be a partner at their company. Mary is hired to plan catering heiress Fran Donolly's society wedding to long-term boyfriend "Eddie".
While reporting her success on the phone, Mary's shoe heel gets stuck in a manhole cover.
As she struggles to free herself, a taxicab collides with a dumpster which comes hurtling towards her. A nearby man pulls her out of the way of the speeding dumpster just in time, and she manages to thank him before fainting.
Waking up in the hospital, Mary meets her rescuer, pediatrician Steve Edison. (source of the plot: Wikipedia)
From now on, things will get pretty interesting, as Mary and Steve seem to have something going on.
Maid In Manhattan (2002)
This is my favorite Jennifer Lopez film of all.
If you are a quality rom-com lover, then you definitely must see it.
Lopez plays a Latino hotel maid, who accidentally bumps into a high-profile politician.
When that special Manhattan magic happens, they cannot help but fall in love.
But, of course, faith and people will challenge them, because who could expect a love like that to hold on strong?
The plot, characters, and mostly the actors - everything is incredible, and this film is almost too good to believe, much better than you can expect.
Shall We Dance? (2004)
My second-favorite J Lo film, that is because I confess, she stars together with Richard Gere.
The dance scenes between the two are incredible and truly worth it.
Inspired by the 1996 Japanese film, Shall We Dance? (Wikipedia)
John Clark (Richard Gere) is a Chicago will lawyer with a seemingly perfect life: he has a wife who loves him, two wonderful children, and success at work.
Over time, however, John becomes more and more bored with the routine and begins to search for something different.
The opportunity presents itself to him when, one evening, he sees a beautiful girl looking out the window of a dance school with the same melancholy he feels; John enters the school and impulsively enrolls in a dance class.
He immediately regrets what he has done: the course he enrolled in is not taught by the beautiful and cold Paulina (Jennifer Lopez), but by the elderly owner of the school, Miss Mitzi.
John's first approach to dancing is not the happiest and he turns out to be completely denied,
But during a night at the disco with his son, he realizes that he is really passionate about dancing and in the following weeks he is committed more and more and with more and more enthusiasm, becoming more and more good and confident on the track.
John, however, is determined to keep his new passion hidden from everyone.
Monster-In-Law (2005)
The film is splendid, and very funny, so great laughs are there for sure.
The true star of the film, is, I believe, Jane Fonda, her incredible talent and charm, and experienced performer gift.
The film marked a return to cinema for Fonda, being her first film since Stanley & Iris in 1990. (source: Wikipedia)
Charlie Cantilini (Jennifer Lopez) is a temp/dog walker/yoga instructor and aspiring fashion designer from Venice Beach, California, who meets doctor Kevin Fields, believing that she has met the man of her dreams.
A few issues start to appear when Kevin presents Charlie to his mother Viola (Jane Fonda), a former newscaster turned talk show host, who was replaced by a younger colleague. (source: Wikipedia)
Loathing Charlie immediately, when Kevin proposes to her, Viola fears she'll lose her son the same way she lost her career.
So she starts to sabotage the relationship between the two, with what will end in hilarious episodes.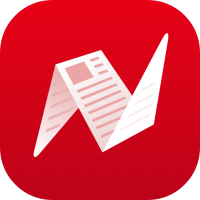 This is original content from NewsBreak's Creator Program. Join today to publish and share your own content.