With this episode, I will close my small series of wise quotes to inspire you to live your life better (and your relationship with yourself).
Hope this was useful to everyone.
1. "Knowledge is proud with everything she has accumulated; Wisdom knows how much there still is to be learned." (William Cowper)
2." Please have as much patience as you can to bring peace to your heart, and try to look at dilemmas as locked rooms, books written in a foreign language. Do not search for the answers that have not been revealed to you, as you could not live in their spirit. Now, live your questions. And maybe one day, sometimes, without even being aware of it, you shall live the Great Answer." (Rainer Maria Rilke)
3. "We are in such a great need for someone to value us." (Ralph Waldo Emerson)
4. "Look at your fellow companions as if they are what they should be, this way you will help them become what they are truly capable of being." (Goethe)
5. "I want the richness of the wise man and the fortune that only the moderate obtain." (Socrates)
6. "When we forgive someone, we untie the rope who keeps us prisoners to the past." (Reshad Feild)
7. "Laugh often and a lot; win the respect of the intelligent, and the affection of children; be appreciated by honest critics, and endower the betrayal of false friends. Appreciate beauty; bring out the best in people; leave this world a little better, maybe from bringing up a healthy child, planting a garden, or raising your social condition; being satisfied, because at least one life breathes better from your existence - that means you have made it!" (Ralph Waldo Emerson)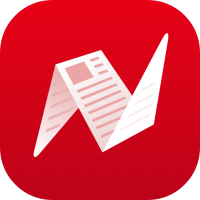 This is original content from NewsBreak's Creator Program. Join today to publish and share your own content.