One of my favorite hobbies is to rediscover forgotten Hollywood gems, and that includes actors.
Joan Fontaine and Laurence Olivier, for instance, are wonderful.
I had no idea they were so good until I started going deeper into classic Hollywood's secrets.
Another actress who probably is forgotten and deserves to be rediscovered is Barbara Stanwyck (together with Gary Cooper, for instance).
She did a few wonderful films, and I will mention only some: brilliant, interesting, and "modern" to be seen and to learn from.
Ball of Fire (1941)
Starring Barbara Stanwyck and Gary Cooper, this romantic, adventurous comedy film is about a group of naive professors who almost never had to do with women.
They are struggling to write a huge encyclopedia, but they need someone from the "real world" to explain to them a few things, like the new usage in language, or what love and relationships are about.
One of them, portrayed by Gary Cooper, decides to go out "into the wilderness", to get more information about the new usage of the slang, and he encounters a nightclub diva, played by Barbara Stanwyck in all her splendor.
The naive professor invites her to the mansion that he shares with the other professors, for scientific reasons only.
The "diva" is forced by circumstances to accept the challenge, starting a series of delicious, humorous adventures with the childish, but good-hearted professors.
Stella Dallas (1937)
This drama film was nominated for two Academy Awards and tells the story of Stella Martin, the daughter of a mill worker, Charlie, in a post-World War I Massachusetts factory town.
She marries a wealthy man from high society, but doesn't manage to refine herself and her manners, becoming a derision subject in society, but having a noble heart who helps her daughter to marry the man she loves and to be happy.
Titanic (1953)
This is the first version of the well-known dramatic film, starring Leo DiCaprio and Kate Winslet, that was later a cult of the Nineties.
Titanic is a drama film directed by the Romanian-born director, Jean Negulesco, and starring Clifton Webb and Barbara Stanwyck.
Its plot centers on an estranged couple sailing on the ill-fated maiden voyage of the famous Titanic, which took place in April 1912. (source: Wikipedia)
There are a few who think this is a better version than the modern Titanic - what do you think?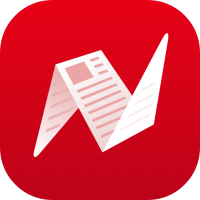 This is original content from NewsBreak's Creator Program. Join today to publish and share your own content.