Every time we say "old," we might think of "boring", but it's not the case with Old Hollywood.
Actually, there's a freshness to it that should be rediscovered, from time to time.
Those people did create one of the most luxurious, interesting eras in history. From an artistic point of view, fashion, costumes, image, film, photography, music, culture, civilization, and much more.
We could use some inspiration for sure.
Today I want to remember one of the forgotten, but absolutely charming films starring the prodigious Amerca's child, Shirley Temple.
It's "The Little Colonel", where she was indeed small, but absolutely charming with that beautiful smile and golden curls.
The film is from 1935, a comedy-drama directed by David Butler, adapted from the children's novel of the same name by Annie Fellows Johnston, originally published in 1895.
The story focuses on the reconciliation of an estranged father and daughter in the years following the American Civil War.
The film is very charming and relaxing and somehow remembers of "Little Lord Fauntleroy", which I also highly recommend.
It's not about big special effects, it's about the charm of childhood, and family relations, and the important things in life, in an era that was not dominated by materialism and consumerism.
The Little Colonel was one of the famous Shirley Temple musicals that made her a legend to the American public of all ages, so it is a wonderful must-see, for obvious cultural reasons.
Get inspired by the classic figure of Shirley Temple, to live in a natural, simple, charming way.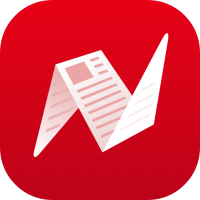 This is original content from NewsBreak's Creator Program. Join today to publish and share your own content.