Grace Patricia Kelly was an American film actress who, in April 1956, married Rainier III of Monaco and became Princess Consort of Monaco. (source: Wikipedia)
Grace Kelly was a star of theater productions in the early 1950s.
In 1953, with the release of the film Mogambo, she became a movie star, a status confirmed in 1954, with a Golden Globe and an Oscar nomination, as well as starring in five films, including The Country Girl, for which she received the Oscar for Best Actress. (source: Wikipedia)
After her marriage to Rainier III of Monaco, she gave up acting, dedicating her life to the new role in the Royal family of Monaco.
The American Film Institute ranked Grace Kelly 13th among the top female American movie stars. (source: Wikipedia)
High Noon (1952)
I loved this classic, directed by Fred Zinnemann, starring Gary Cooper, Lloyd Bridges, and Grace Kelly.
Marshal Will Kane, forced to face a dangerous enemy, tries to seek help from his friends, but they either do not want to help him or are too scared and urge him to leave the city. As the moment of confrontation approaches, he is left alone.
Both Gary Cooper and Grace Kelly do amazing jobs, describing the figures of two heroes who must save an entire town, all by themselves.
Dial M for Murder (1954)
Grace Kelly was a favorite of director Alfred Hitchcock, and the films she starred in under his guidance remain as some of the best, and most famous in Classic Hollywood for the mystery-thriller genre.
I absolutely recommend this film, as it is one of the best made, with an amazing plot, and cast. It's so cleverly made, that's even better than a novel, easy to follow, and most enjoyable.
The screenplay and play on which the film is based were both written by English playwright Frederick Knott, whose literary works often focused on innocent women who become potential victims of sinister plots. (source: Wikipedia)
Tony Wendice is a former professional tennis player who lives in an apartment in London with his rich wife, Margot.
Tony retired from tennis after Margot complained about her busy schedule, but in the meantime, she begins an affair with an American fiction writer.
Tony secretly finds out about this adventure. Motivated by resentment, jealousy, and greed, Tony makes up a plan to kill Margot. (source: Wikipedia)
Rear Window (1954)
Another one of Hitchcock's classics even considered being his best. It received four Academy Awards and was added to the United States National Film Registry for preservation.
The film shows Grace Kelly in all her splendor and elegance, as the stylish girlfriend of professional photographer L. B. "Jeff" Jefferies, who is confined to a wheelchair in his apartment in Greenwich Village, Manhattan. From there, he can watch a few unusual events going on in the apartment in front of him.
The Country Girl (1954)
This American drama film directed by George Seaton and starring Bing Crosby, Grace Kelly, and William Holden is the one that earned Grace Kelly her Academy Award for her performance.
Adapted by Seaton from Clifford Odets' 1950 play of the same name, the film is about an alcoholic has-been actor/singer struggling with the one last chance he has been given to resurrecting his career. Seaton won the Academy Award for Best Writing, Adapted Screenplay.
To Catch a Theif (1955)
Cary Grant had a great desire to work with Grace Kelly, so his dream came true in this famous movie, that takes us on a privileged trip to the South of France.
Based on the 1952 novel of the same name by David Dodge, this romantic thriller stars Cary Grant as a retired cat burglar who has to save his reformed reputation by catching an impostor preying on the wealthy tourists of the French Riviera. (source: Wikipedia)
Grace Kelly is his one smart, beautiful flirt, who in the end will manage to discover his true identity, in her final film with Hitchcock.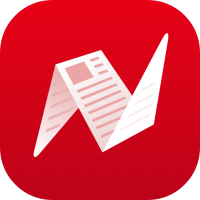 This is original content from NewsBreak's Creator Program. Join today to publish and share your own content.