Blake Edwards was one of the best Hollywood's directors during some of the best years of cinema.
If only we mention one of his movies, Breakfast at Tifanny's, and it would be enough to understand his importance in the cinema world.
He created memorable productions, and in top of that, was married for more than forty years with the wonderful Julie Andrews, that we probably all know and love.
Edwards was born in Oklahoma, and started working on Orson Welles' War of the Worlds. (source: ilpost.it)
He began his career in the 1940s as an actor, but he soon began writing screenplays and radio scripts before turning to producing and directing in television and films.
His best-known films include Breakfast at Tiffany's, Days of Wine and Roses, and the hugely successful Pink Panther film series with British actor Peter Sellers. (source: Wikipedia)
Late in his career, Blake Edwards dedicated his professional life to writing, producing, and directing for theater. (source: Wikipedia)
Below a list of his best movies, that we all should see to discover the flavor and charm of the classic years of American cinema.
Operation Petticoat, 1959
The film, starring the famous Cary Grant and Tony Curtis, was the biggest box-office for ten years, bringing Blake Edwards to the attention of the public as one of Hollywood's best directors.
The Man Who Loved Women, 1983
The comedy film was starring Burt Reynolds, Julie Andrews and Kim Basinger. It is a remake of the 1977 French film L'Homme qui aimait les femmes. (source:Wikipedia)
It chronicles the affairs of an artist, as told from the perspective of his analyst. She chronicles his obsessive love of women, which leads to his eventual death. (source:Wikipedia)
S.O.B, 1981
S.O.B. is a 1981 Blake Edwards film starring Julie Andrews and William Holden.
This is a satire comedy about Hollywood cinema of the early eighties. In it Felix Farmer, a successful producer, finds himself having to face his first fiasco at the box office: a children's musical starring his wife, the diva Sally Miles. (source of the plot :Wikipedia)
The Pink Panther Strikes Again, 1976
Former Chief Inspector Charles Dreyfus is about to be discharged from the asylum, where he had been hospitalized three years earlier after his interractions with Inspector Clouseau.
But an unexpected visit from Clouseau, now Chief Inspector in his place, drives him mad again. Re-hospitalized, Dreyfus escapes from the asylum. (source of the plot : Wikipedia)
The Return of the Pink Panther, 1975
For the second time in its history, the Pink Panther, the most precious diamond in the world, kept in the Lugasch museum, has been stolen. It is suspected that the thief is still Sir Charles Lytton, who has retired to private life in the south of France. (source of the plot : Wikipedia)
Victor Victoria, 1982
Based on an old 1934 production from in Germany, the film received seven 1983 Academy Award nominations and won Best Score (Adaptation with Original Songs). (source Wikipedia)
In 2000, the American Film Institute placed it on the 76th place in the ranking of the hundred best American comedies of all time. (source Wikipedia)
The Pink Panther, 1963
The first movie of the hilarious series, directed by Blake Edwards and starring Peter Sellers, the film brings in the story of the fabulous, huge diamond, that seems to feature inside of it, a panther.
The Party, 1968
Directed by Blake Edwards and starring Peter Sellers, which tells the story of a young Indian actor who experiences a series of surreal misadventures while attending a trendy party given by a film producer.
According to critics, it is one of director Blake Edwards' most entertaining and successful films.
In this great cult movie, the director reaches the maximum of his technique and perfection, in a perfect synthesis of theatrical comedy and genre cinematography. (source Wikipedia)
Breakfeast at Tiffany's, 1961
The film, adapted from Truman Capote's 1958 novella of the same name, and starring Audrey Hepburn as Holly Golightly, needs no more presentation.
She was a naïve, eccentric society girl falling in love with a struggling writer (George Peppard). (source Wikipedia)
Hepburn's portrayal of Holly Golightly is generally considered to be one of her most iconic and famous roles.
The film received two Academy Awards and is considered "culturally, historically or aesthetically" significant . It was also selected to be preserved in the National Film Registry. (source Wikipedia)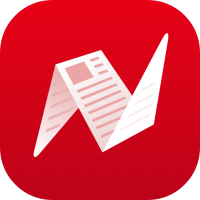 #Hiddengems