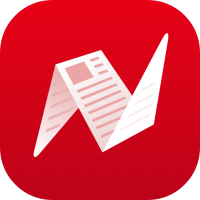 Image Source: Pexels
Yesterday I watched, for the first time, Bill Murray's "Scrooged" (1988)
I was expecting a nice comedy full of hilarious action, and I got it... together with so much more.
If you want to see a modern interpretation of "A Christmas Carol", then this one's for you. (More movies from Bill Murray I see, more I want to).
The story is about Frank Ross, a very tough (and funny) TV network president, who fires everyone dears to contradict him and his ideas about TV ratings and great television shows.
In contradiction to his great success as a carrier man, Murray's personal life is very sad and lonely. He is a "modern Scrooge", who had a sad and hard life, building his career all by himself and doing lots of sacrifices on the way, including the love of his life.
Before Christmas, he is more and more obsessed with a high rating, but while building "Scrooge", a phenomenal TV show to gain America's full audience, his personal life starts to experiment some incredible change...
This Christmas, he is given the chance to start over again, re-think his lifestyle, principles, his everyday choices, the people he chooses to spend time with, and many other things.
And, together with Bill Murray, you have that chance, too.
The movie's true message is that you must learn and apply in your life everything that Frank (Murray) learns and applies in his.
1. He will be helped to realize that his life is based on empty things, like money, career, hate, greed, harming people, and what expects him, in the end, is alcoholic loneliness and emptiness.
Actually, the things he is struggling so hard about mean nothing and don't bring true happiness.
2. Through traveling in time and space, Murray is being taught the importance of appreciating family members, friends, people who work for him, most importantly - the forgotten love of his life.
3. He is being shown that he is not the most intelligent or capable person on earth. He has no right to judge others, fire and treat bad people who work for him, and sacrifice their time and their health for the company. Even if he had a taught life, he has no right to behave like a total jerk.
4. He learns to help people in need: the poor, the homeless, the sick. He learns that he must help children who are sick or have special needs.
5. Being stingy with everyone around will only cause him problems. Especially around Christmas.
He learns to value and appreciate family and friends who truly care - like his brother, who never gave up loving him, even if Murray never spent time and holidays together with his family.
6. Bad decisions and life mistakes can be given a second chance.
You always can make a bad decision right. Around Christmas time, you can make up with a lost friend, relative, or special someone that you broke up with. You can re-think your decisions and choose the correct ones.
7. You must think deeply about the consequences of your acts. Before doing them. Otherwise, it could be too late.
Never rush into a decision, if you don't fully understand what will follow. Especially when you fire people around Christmas, or don't give them their Christmas bonuses.
Christmas has powerful magic. Don't play with it. Don't mock it. Don't ignore it.
In the end, Frank Ross learns, the hard way, that he cannot play with his life, live it in cruelty and ignorance towards what's truly important and the people around him.
He must give second chances to himself and to dear ones.
He must learn that money and rating aren't the most important things on the planet.
He must get close again to the people who really matter and who were there to love and support him all along.
He must make stupid mistakes right.
He must learn to be kind, generous, thoughtful to children and people weaker than himself (like poor people or the homeless).
He must learn to treat everyone with consideration and respect.
After all, the true meaning of Christmas is: be a better person than yesterday. Ask for forgiveness and forgive. Make bad decisions right again. Have fun. Let joy inside your life.
Gift joy and love, to yourself and to everyone around.
Learn to love. Learn to be authentic.
Spread joy and positivity. Learn to enjoy the simple, meaningful things.
Learn to be happy with who you are and what you have, and constantly try to be a better person.
Make someone's life better. Make the world a better place.
Accomplish someone's greatest dream. Make people's wishes come true.
Live your life as if it were always Christmas.
Live Christmas the way your entire life should be. Take this chance to improve the person you are, lifestyle.
Take this chance - Christmas - to be the ideal person, for yourself and someone else.
As Frank - Bill Murray - says in the final song, Christmas's true message is simple: just put a little love in your heart.
This story is part of the writing contest #nbholidaycheer