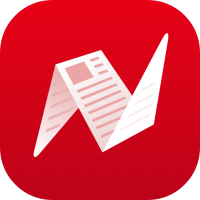 Image Source: Pixabay
This Covid Christmas is something we haven't seen before. A lot of people are not with us anymore to enjoy it.
In their honor, we should celebrate this Christmas with a deep prayer for their souls, for the good, peace, health, and happiness of the entire world. Christmas is about Hope and Celebration. It's about Jesus' birth, who gave forgiveness, a new life, and joy to every human being.
Christmas is about being a little better for everyone in your life.
Call someone dear that you miss and haven't seen in a long time. Even if you must keep the distance, try to be there for family, friends, dear ones- maybe someone is lonelier during this Covid Christmas and needs you.
Try to share some joy that costs very little: like a recommendation of a Christmas movie, touching videos, something funny, something nice that will fill their soul and they can learn from.
Try to give a few moments of happiness to those who are spending Christmas with their families, and to the lonely, sick, and poor too.
The best gift you can offer is Joy. Some Warmth. Some Love. A few touches of Laughter. Positivity and hope for the better. All that positive vibe will surely return in your life, 100 times more.
1. Don't forget about the homeless
How many times did you walk near a homeless, too hurried to even notice him?
This is the time to go to homeless people in your neighborhood and bring them something. It can be anything: food, clothes, boots, blankets, masks, anything that could bring them joy. Maybe they have kids. Bring them food, candy, sweets, toys, medicine... anything.
Don't forget to accompany every gift with smiles and kind words. Maybe you can even find them jobs and help them in other ways.
If you wear your masks, gloves and are careful, you should be safe enough and still bring some joy to people who are in real difficulty and have no computers or possibility of a decent life.
Do something special this Christmas, as much as you can. For someone, it could be the last one.
2. The best gifts are Positivity, Fun, and Love
There are many ways to share positivity, laughter, compassion, love, maybe some good fun and celebration.
Throw a Zoom party with some great music for family, friends, employees, for everyone who has a computer & internet connection. Do a life on youtube.
Do a funny video, where you share your best thoughts with everyone you want. Post it on your youtube channel and let everyone know that, even if you can't be near them physically, you still care for them.
3. Christmas PostCards
Some years ago, there was a beautiful tradition to send postcards on special occasions.
This should be renewed. It doesn't cost much, you can pick some great images or even make them yourself. Write some nice thoughts and mail them.
Do it as soon as possible, so they can reach people all around the country - or the globe.
A physical postcard is so much more interesting and will be so much more appreciated than a message on the internet. It will bring a much more personal touch and can be preserved for a long time in an album full of memories.
4. An album with poetry, text you wrote yourself, and photos of memories together
Have you ever told her how much you love her? Did you do it in a meaningful way?
This is the best time to do it. Try it with a photo album with the most precious pictures of your memories together! If you add some beautiful, joyful, touching texts, you will be offering one of the best gifts ever, that you will be able to enjoy all future Christmases of your lives.
5. A snowglobe or carillon - must be on Christmas Eve
Image Source: Pexels
Another special gift for your girlfriend can be a nice snowglobe with lights and maybe a musical theme.
Every girl or woman hides a romantic heart. We all have watched those romantic comedies where a special object can have a magical effect, seal a true love or friendship, and change our lives forever.
So, what stops you from gifting something special this Christmas, without necessarily spending lots of money?
Be careful to pick a really nice carillon with a snowglobe picturing Santa Claus, a nice ballerina, people who are in love, Jesus' birth, or anything else that you like and will be meaningful to the person who will receive this gift.
Make a nice package and be careful to gift it on Christmas Eve. When she will open it, she will have to make a special wish for the year to come.
You will share a magical Christmas, and even instore a new Christmas tradition!
6. Vintage Jewelry / A special object with a sentimental- historical value
Going to a more expensive area, you can search the internet (eBay, online shops that sell vintage objects) for a truly unique gift, that nobody else has.
For her - jewelry is always a good idea. Why not some Chanel pearls or some lovely earrings?
If you can afford it - try Tiffany & Co. Vintage or not, it's always a good idea!
Another wonderful idea is to give her (him) a special piece of jewelry or object that belonged to someone dear in your family. To provide significant meaning to your Christmas celebration, why not gift her the ring that your grandma wore for about 30 years? Why not gift your husband the gold pocket-watch that your grandfather received from his father, at the age of 25? Maybe an old restored clock, as a decoration to the house or the office?
If your girl-wife is passionate about, let's say, make-up, you could search for an object that belonged to someone famous. Or maybe - your grandma or mother.
If she loves bags or shoes - why not gift her a vintage bag or pair of shoes? There are many antique shops that sell things like that. Your girlfriend will own something unique, with more value, that no one else has in their wardrobe and will make her unique.
7. A collection of films of her favorite genre / A complete CD collection of her favorite artist
8. A complete skincare set - to do at home
Because going to a spa or beauty center is not so obvious in these times, anything having to do with beauty treatments at home is highly welcome.
9. Pulse oximetry dispositive- measures oxygen saturation, heartbeat, blood pressure, etc.
Very obvious in Covid times, could be a useful gift for someone who already has health issues and from time to time needs to make sure that his heart and blood are ok.
10. Stunning dress & long gloves
Going in a very elegant direction, why not gift a special person in your life with the stunning dress of their dreams, maybe from a designer?
Matching the Tiffany or Chanel jewel and the vintage shoes& purse, it's going to transform her into a wonderful Cinderella.
Make sure to have the right information about sizes, color, model preferences, and when you do, there's no beautiful gift like a dress, a jewel, and a special pair of shoes, to transform any woman into an elegant queen for the Year Ending Celebration.
11. Win her heart with a luxury dinner. For a Christmas evening or New Year's Eve.
Covid restrictions allowing, why not gift yourselves one of the most beautiful evenings of your lives?
If luxury restaurants will be closed, organize it at home. Make special deliveries happen.
Music, candles, decorations, anything it takes to create a wonderful atmosphere of your dreams.
12. A Royal Christmas experience
Live the movie of your dream.
If you truly want to live something different this year, why not book a visit to a castle for a day or two, and get the taste of the royal life? You could even stay there for a night, and see how princes and queens were being treated!
13. Spice up your Christmas evenings
If there's only the two of you, why not spice up your Christmas evenings with some delicious gummy panties and some truly sexy stockings?
Use your imagination, forget about computers and TV shows, and take the time to spend some unforgettable moments together, far away from the maddening crowd.
14. Europe Train Trip - for next year, to celebrate when the Covid will hopefully be a bad memory
The most popular Orient Express route starts in London and takes you through Paris to Verona or Venice, but you can also leave from Venice with destinations of Prague, Vienna, and Budapest and back to Paris or London. Once a year, the train travels from London to Berlin and back.
You could try Switzerland's famous Glacier Express in Winter Snow, from Zermatt to St Moritz by train. This video will provide some details.
15. Visit Dracula's Castle in Transylvania, Romania
Why not go to a place that's not so popular, but can offer a wonderful experience?
When there will be no more Covid restrictions, an exciting idea is to visit the place where Dracula's myth was born... it's called Bran Castle in Transylvania, Romania ( Eastern Europe).
The entire region of Transylvania (and actually many places in Romania) is absolutely wonderful to visit.
This is one of the most fascinating trips you will ever do, I promise, in a stunning landscape of the Carpathians Mountains, enjoying everything a dream holiday could offer: affordable prices (cheaper than other areas in Europe), great cuisine, lots of history and myths, friendly locals, unforgettable experiences.
In videos like this one, you can find out more about a trip idea to remember for a lifetime!
Final take away: gift yourself and dear ones something truly special this Christmas.
If you can, make someone's biggest dreams come true.
Most importantly: don't forget that your love, support, and respect are the best gifts you could ever make, now and always.
This article is part of the NB contest #nbholidaycheer