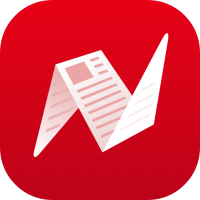 Special Christmas Playlist to enjoy the most Wonderful Season of the Year
Source: Pexels
My shopping list is mostly done for this year, as I tried to stay away as much as possible from shops and crowded places, because of Covid restrictions. 
All I have left to prepare for the Holidays is: decorating, cooking, packing presents, maybe invite someone in (we'll see if it's going to be possible, with late rules). 
I'm also preparing some reviews for a few special Christmas movies, and on my shelf, in a place of honor wait Selma Lagerloff's books, that in my opinion are perfect for this time of year.
Going back to a Holidays Playlist, here's what I listen a lot to while decorating, cleaning, cooking, and even writing and working on the computer.
Some of these suggestions are very unique, very special, very heart-felt, as Christmas is -most of all — a spiritual feast, a feast of family and celebration. The music we listen to should reflect all that.
This year, while doing things around the house, I listened to music from Sting — especially jazz, but also other things. 
When it was raining and cold outside, his song "Fragile"(made me think of snow, "tears from a star") his interpretation of "My Funny Valentine" and many others were keeping me worm and for some reason, melting my heart. Here's a nice jazz album you can listen to, for a good holiday atmosphere to create, especially if you own a bookstore, a bar, a coffee shop, and so on. 
2. The Irish legend "Pogues", with the astonishing song "Fairytale of New York", the Irish favorite Christmas song and 1million seller, that you will absolutely love, if you don't know it yet.
3. In this time of year, I love to search for Vintage Christmas playlists on youtube, with artists like Dean Martin, Nat King Cole, Frank Sinatra, Bing Crosby, Elvis Presley, Ella Fitgerald, Judy Garland, and so on. Everybody did Christmas music, so I am extremely happy that there are so many of them on the internet nowadays, unlike when we were children and, in post-communist Romania, could not find much. 
4. For New Year's Eve, I won't insist much, as everything you like is great, I will only remember 2 songs that I used to listen to when I was a child, and have lots of nice memories, dancing and decorating the house and the trees: ABBA — "Happy New Year" and the incredible Sir Elton John, with "The Way You Look Tonight", one of the most astonishing songs ever written. If you search for a special message to send someone you love, with this song you will win her heart for sure creating a timeless memory. 
5. If you are an Opera lover, I highly recommend discovering one of the best singers in the world, Romanian Soprano Angela Gheorghiu, called by the New York Sun: "The most glamorous and gifted opera singer of our time" (according to her official site). 
For me, she has an astonishing interpretation, one of the best I've ever heard, alive, passionate, simply capable to bring you to tears, with incredible technique. I almost can't believe she was born just a few miles away from my hometown: in Adjud, Romania!
I have selected a traditional carol ("colind") from folklore inspiration, a carol concert, and many others, as she is truly gifted and suitable for a special elegant 2020 Holiday. If you listen to only one thing from this list, this is a good choice. Her performances are incredible, a must for the Holidays and anytime. 
6. If you want to listen for something exceptional and actually unknown, you may choose Romanian Traditional Holiday Music inspired by folklore, also known as "colinde." There are very many choices, there is music with Byzantine influences played in Orthodox Monasteries, music for prayer during the spiritual services, usually sang by choruses, that can be listened to by everyone in this particular time of year.  
If you search youtube for choruses like Madrigal, Byzantion, Tronos, you find many options.
This may sound a little "too special", but it is not if you want to add a touch of spiritual flavor to Christmas, that is, actually, celebrating Jesus' Birth.
These traditional religious Holiday songs will bring peace to your heart, a joy to your family, and bless your house for the New Year.
7. If you want to discover a musical world you had no idea existed, listen to winter songs like the ones from Pompilia Stoian or music legend Margareta Paslaru, with unique voices in a pure vintage style.
Another beautiful artist is Paula Seling (the 2nd place on Eurovision Song Contest), here in a splendid piece of Romanian folklore (I shall raise my eyes to the Sky, my help comes from God). 
In case you want to listen to something truly different from past years discovering a beautiful, spiritual Christmas musical meaning — you can search for "Paula Seling colinde" and with patience, you will find many beautiful, meaningful songs that actually speak about the special moment of the Birth of Jesus and spiritual life in general, inspired from Romanian folklore.
This article is part of the writing Contest #nbholidaycheer