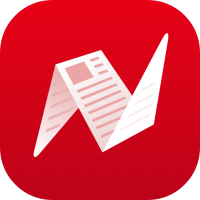 Christmas time, Holidays, Birthdays, Special Occasions.
Image Source: Unsplash
It is always easy to find gifts for women, and a little more complicated to find the right gift for the men that we love and make our lives easier and beautiful. Christmas time, Holidays, Birthdays, special occasions.
Nowadays the choices are much wider, so below I will share a few simple ideas to make him a nice surprise, for these Holidays.
1. Personalized Pen
Image Source: Pexels.com
If you want to do him a special and different gift this year, try with a personalized stylus pen, that he can use every day or only on a few occasions.
This is a very fine and elegant idea for someone who works in an office and has papers to sign or does some hand-writing: in a business, for lawyers, professors, doctors, syndicates, legal paperwork, writers, editors, and so on.
There are many models and colors, but the best thing is that you can ask for a personalized inscription. The best is the person's name, but also a nice message or phrase, maybe his favorite's.
This is a stylish and useful gift that will remain with him for a long and will distinguish him as an elegant person.
Not to mention that every time he will use it, he'll think of you.
2. A Subscription for his Favorite Sport
Image Source: Pexels.com
One of the best ideas is to put a totally unexpected subscription under the tree. Is he a golf lover?
Does he like swimming or parasailing?
Anything to do with his favorite sport/activity/hobby is very well received and appreciated!
Not to mention that the exciting experience will be a great memory to his entire life, and will always be associated with your person.
3. A Course he's Been Wanting for a Long Time
Image Source: Pexels.com
Cooking, Painting, Architecture, Photography, Cinema, Learning to play a musical instrument, Astronomy...
Is he been dreaming to learn more about something like that? Now's the time for gifting him a course (Covid restrictions allowing it).
It can be something that lasts for a couple of weeks or months, that he could be doing on weekends, and why not- you could do it together, to break the monotony and spent some quality time together.
4. Book/ Album about His Passions/ Hobbies
Image Source: Pexels.com
Does he like sailing? Is he crazy about sports or music? History of cooking? Is he an amateur photograph? Is he passionate about antiques, sealife, nature, furniture, science- computer innovations, architecture? Is he studying the biographies of great scientists/ explorers?
Whatever the field he is interested in, this is a great opportunity to contribute to his passion, with a rare, maybe expensive album, that will perfectly fit his library, will stay with him all his life, improve his general knowledge, and be highly appreciated!
5. A Telescope
Image Source: Pexels.com
Even if he's not a scientist or interested in astronomy - what better gift idea for wonderful evenings and nights, spent together watching and dreaming about the stars, the infinity of the Universe?
Depending on your budget, you can search the internet for this special, unique gift, that he will have for a long time and will be associated with a unique person in his life, such as yourself.
6. Smartwatch
Image Source: Pexels
Maybe it is one of the most common gifts, but it is highly recommendable for a father or an uncle in his sixties.
It measures body temperature, blood pressure, heartbeat rate, sleep quality, and gives useful health information.
You find many options on sites like Amazon, and you don't have to spend a tremendous amount of money for this truly useful gift, especially in Covid times.
7. Cool T-Shirt
Image Source: Pexels
Funny or not, this is a simple and cool way to show him your appreciation and have some nice moments and laughs together, maybe the Christmas morning, when you unpack presents with friends and family.
For instance, Pepco shops have nice t-shirts with funny messages like "Working on my Santa Body".
8. Expensive Wine/ Tobacco
Image Source: Pexels
For bosses, friends, colleagues, relatives, boyfriend, or husband, or anyone special you want to thank or congratulate.
A nice wine always does the job.
Be careful to go to a special shop where you can find something of high quality.
It doesn't have to be wine - it can be anything that you know he might like- but being more elegant and refined, I would advise a nice expensive bottle of wine, especially if you know the person's taste.
9. A Book You Wrote Yourself
Image Source: Pexels.com
If you know that he is a book lover, what better gift than one you wrote yourself?
This is a great gift for anyone dear in your life, especially if you yourself are a writer.
It can be a poetry book that's somehow related to your special relationship, a novel, essays, something funny with illustrations...
It can be about anything, a truly unique gift, that will make him think of you as a very special person in his life, and never gets old in time.
10. A Smart Gadget
Image Source: Pexels.com
A good suggestion is a mouse, keyboard, or even a camera.
A smart mouse can be connected to 3 different devices at the same time, perfect for multi-tasking.
It works with more operating systems, is rechargeable, and is perfectly suited for content creators, graphic designers, people who generally use the computer most of the time.