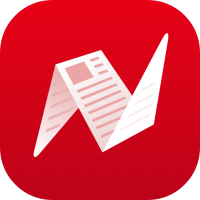 Photo Courtesy Of Roxana Anton / Streetlib
I have spent 8 years self-publishing fiction eBooks — romance novels and children's stories. I was writing at night and in my free time, between jobs. When I read other people's stories about this, they make it sound so easy. So naturally. They earn thousands of dollars each month, just by following a simple process.
For me, it was a little more difficult, as I had 3 day-jobs, and Italian is not my native language. When you have many things to do and people you live with are extremely frustrated and very very high-demanding, it's really hard to write some quality work. I felt exhausted all the time. I wasn't living the life I wanted to live. I wasn't the person I wanted to be. I hoped my writing dream could save me from the nightmare I was living for the past 10 years, after struggling at University and in corporate life.
That being said, if you do have time and normal people around you (maybe some cute pets also), if you have a dream, you still can consider self-publishing as a source of income in 2020, considering that you can do it at no costs, earn money every month, have fun doing what you like, when you like it, with no pressure, no boss, no deadlines.
Most of all, self-publishing can be a tool for healing and getting back some self-respect, in case it's gone. You can show it to someone, and feel a little more proud of yourself.
I don't know if this is the best choice for you. This article can help only if you are willing to try, with 0 costs except for your personal time and creativity.
There is much more competition today than in 2011 when I started, but if you want to do it, the experience might be worth it.
How it all started
In 2010, I spent a holiday in Italy to visit my mother.
I had no experience in publishing at that time, never published in my life, never knew, or had any contacts with editors, whatsoever. I was 25 years-old, deceived by the corporate world, having money troubles, struggling to define who I was, wanting to find my place in the world, wanting to be proud of myself again. I hoped that doing what I had dreamed since the age of 16 -writing novels and poetry- could help me. I guess I wanted my self-respect back. I wanted to feel like I had value. Being a writer felt like the noblest "job" in the world. So I went for it, almost desperately.
In those years, I consumed funny romantic stories, like the ones from best selling author Sophie Kinsella. They made me laugh and feel good, they were showing me that life can have a bright side. I just couldn't get enough. I always wanted more. So, I thought: why don't I write one, myself?
I did… then sent it to big publishing houses, here in Italy. And… got rejected. Obviously.
My story was in the Italian language. As I am not a native speaker, it had many language mistakes. One small publishing house from Ferrara did accept it in the end, but it took one long year to get it published. I didn't like the cover too much and never received any royalties.
For me, finding an editor for my stories is still a challenge, and I always have to ask a friend to look over my stories, before publishing.
How I discovered Streetlib
After waiting 12 months to see my first novel published, I realized I had to take more action. I had many stories for new books in my head, and needed some kind of tool to help me put them out there, "on the market".
I googled "self-publishing" and found a platform called Streetlib. It's completely free to use. You just create a profile and that's it — you can start publishing your story today, and sell worldwide.
Where do I sell my ebooks?
On 50 stores and libraries, worldwide.
If I had more stories published in English, I would probably make a lot more. Back in 2010, I had published my story in the Romanian language, but for some reason, it didn't take off. The second language I found easy to write in was Italian. So I did it. I started writing and self-publishing, in my free time.
I changed the covers for my eBooks until I discovered the ones that sell. It wasn't easy, to figure out what the public wants.
What I like about Streetlib, is that they have partnerships with many retailers and digital libraries all over the world. My books aren't only being sold. They are also being borrowed. That gives me more satisfaction, while I'm still having a revenue every month.
How many eBooks/Books can you publish with Streetlib?
I publish as much as I want, without limit, with 0 costs. Once you learn how to do it, it's easy.
You are the one to choose your ebook price. You are also free to change it whenever you want.
Streetlib takes about 40% of your sales revenues. You get something between 50- 60%, depending on the store where the book is being sold.
Since 2012, I have published with Streetlib 22 ebooks in the Italian language, 2 in English, and 2 in Romanian. I liked the stories I was publishing, I liked living them, so I got sort of carried away. My characters were funny, bright, adventurous. The love stories they were living were captivating and made me, their creator, wanting to get even more involved with them. If you want, you could almost say that I was living a double life.
I write with my real name and pen names. I used a pen name at the time because the writing adventure was just an experiment. It was just me trying the market and see if my dream had any chance to stand.
How do I create my eBook covers for free?
After the writing process, creating a cover is the most time-consuming. I am aware that a great cover sells the book. A bad or common one doesn't.
As I didn't want to put any money of my own into this project, I searched for ways to design covers myself, for free.
I usually choose an image from a site with free pictures, like Pixabay or Unsplash.
Then I upload it into a free online tool, called Pixlr. There, I create my cover. Usually, it takes about 2 to 6 hours or more, maybe a couple of days, until I am satisfied with the result. The cover must have a standard size of 1875 x 2500 pixels, to match with retailers' rules.
Here's an example of a recent cover I created on Pixlr, just for this post:
How much do I earn from publishing eBooks with 0 costs?
The answer is between 250 and 500 euros every month. Only from ebooks.
If I would create the paperback and audio versions, I would make more.
What's interesting is that during the lockdown, the numbers stayed the same and I didn't see any variation. I got paid like in "normal" times.
Here's a screenshot to show more. I didn't earn much, as I didn't publish a new title in a while, and I guess my readers are waiting for new stories from me. I noticed that every time I publish something new, people are excited and start buying and reading more. Between writing, editing, creating covers, thinking about original plots, taking care of my Facebook page, and other things, self-publishing is a full-time job.
Final Thoughts
I think Self-publishing deserves some consideration, even in 2020. If you have some extra time and like the idea of writing your own stories, you can make some earnings out of it, while bringing your passion to life.
I did try Amazon KDP, with 3 ebooks in Italian and 3 in English. That wasn't very satisfying for me. I never made more than 100 euro in a month. Maybe I didn't get the right keywords or did something wrong in the process. Still, I do believe in KDP and see many authors have lots of success there.
It's easy to publish eBooks and start earning with Streetlib. All you have to do is write and follow the steps on the site, and in the process, you will learn what it takes to succeed.
Look at self-publishing as a step in the process of knowing yourself better. Can you write? Is this something that you have the possibility to do long-term? Do you enjoy it? What kind of stories do you like to write, and what do readers want to read about?
In case you decide to walk on this path, I do hope you enjoy it. I wish it will teach you some valuable lessons about yourself, your own possibilities, and about the impact you can or cannot have on potential readers out there.