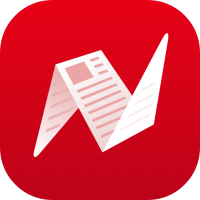 Image source: Pixabay
What happens to the basic human need for authentic connection?
I know we live in pandemic times, but I am not into exclusive Whatsapp relationships. I have a friend I only saw once, and after that, all we did was text on the app. In the long term, it seems like madness.
Psychological studies, on the other hand, show that the usage of WhatsApp appears to have a positive effect on the psychology of the users. People who spend more time on the app were less likely to be lonely and had higher levels of self-esteem.
"The more time people spent on WhatsApp, the more this related to them feeling close to their friends and family and they perceived these relationships to be good quality" Dr. Linda Gaye
I am happy that WhatsApp makes communication easy and cheap. But I don't believe in relations that are exclusively WhatsApp.
You don't speak to a human being, but a picture. It's frustrating.
It takes a lot of time of the day, to read texts and text back, and in the long term, it can be frustrating and tiring. It makes it difficult to concentrate on something else, whatever you are doing.
You may not have the time or need to text in, morning, noon, and evening. Sometimes, you need to hear the actual voice and see the actual face of the person you are talking to. Just to make sure - it's a real person.
I have two "WhatsApp buddies".
All they do is text me on WhatsApp. "How are you today, beautiful?" "Have a great day". Almost every morning, I receive, more or less, the same text. And I give, more or less, the same answer. I usually reply with a simple, stereotypical phrase, and sometimes I don't.
Over and over again, we recreate a copy-paste of the same scenario.
These WhatsApp buddies are two single guys, age around 35. Not 16. They could be considered mature people.
In the first year, I thought they were going to take some action. This was before the pandemic.
I thought they were going to make it possible for us to see each other in real life. But they didn't. I saw very little effort from them, except texting.
What is it about men? How do they think they're going to find their life partner if they don't take action?
Do they really think that some woman is going to show up at their door, after a few months of texting, begging to be with them?
I don't believe in WhatsApp relationships. They just don't make sense at all. Especially if the two live close enough to go out and actually meet each other.
My first "WhatApp guy" is called Federico. He lives half an hour away from me, but still — he doesn't seem interested in actually meeting me, even if he drives a car and we live in a normal country, where everything works (that, at least, before the Coronavirus).
He always says he's very ugly and I am too beautiful for him — but still texts me every day, and gets upset if I don't reply. He sends pictures, videos, and lots of other things, and we actually saw each other... twice. In real life, I mean.
I just let it be, without paying too much attention to it, sometimes it's nice to receive someone's small share of attention, but in the last days, I realized it sort of frustrates me. Why isn't he taking further action to meet me, if he is interested in my person?
Does he have the same sort of "relationship" with other women? Yes, probably, but what's the meaning of it, actually?
Communication is extremely superficial. Am I supposed to know a person, based on two phrases they send me, here and there, on WhatsApp?
No, it is not possible at all to get to know someone, to know how he reacts in certain situations, and if he is a good match for you. Or not.
If I don't answer for two or three days, Federico gets offended or worried. He asks why I don't answer. He starts to call me "beautiful" more often, maybe even write more than 3 sentences a day.
But never give me a phone call, or visit me — before a possible lockdown.
Last summer, Federico said he was going to visit me. But that's all he did. He sent me Whatsapp messages announcing he was going to visit. Must I say it never happen? Apparently, he couldn't decide whether to take the car or the train, to come to my town.
Am I having a problem? I just don't understand how is it possible for a man of around 35, with a job, a house, and a car, to react this way. I try not to judge... I just wish I'd understand, sometimes, that's all.
I felt like he was mocking me, but he still messages me almost every day, as we speak. Is anyone guessing what's in his mind?
There's this second "Whatsapp pal", Marco. It's been three years or so that we text on WhatsApp, sometimes also speak through vocal messages or on the phone.
He's better, he seems like a good friend.
He has a Facebook profile, I know how he looks like, but I never met him in real life. He refuses to send me pictures or to see each other on camera.
That is, again, weird. How are we suppose to have a relationship, seriously, if he knows my face and I don't know his? (I sent him pictures of me).
How am I supposed to trust him or take him seriously?
And yes, he texts me every day too. He invited me to visit him — he lives on the other side of the country. But, pandemic or not, I feel really hard to rely on someone, if all he does is text, and doesn't take more consistent action.
I'm sick of WhatsApp relationships. It's extremely boring.
Why is it so hard to be in a normal relationship, where we see each other, face to face, hold hands, and hug?
Why is normality gone? Is it the pandemic?
Takeaway
WhatsApp is a great way to communicate on a superficial level. It makes communication easy and pleasant.
For a deeper connection and meaningful relationships, I think we need a real life.
I will never be able to trust someone if all he does is texting on WhatsApp because that's not reliable at all. He could be with more people than only me, which is probably what happens.
I need to look at the person in the eye while we speak and connect. Body language is so important.
I need to feel that I'm not a robot in a dead world.