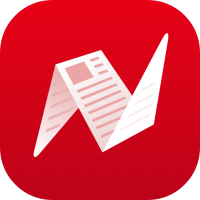 Image Source: Pexels
Ho-Ho- Hello there, dear cinema lovers/movie consumers!
Hope you are having a great time, waiting for the Holidays, and staying as safe as possible!
Since this winter I won't probably do too much shopping, (not sure it's safe) I'm thinking about gifting myself in advance -and you too - some of the best movies ever made :)
I did a little list, with all the Christmas movies I enjoyed, over the years. Hope you'll enjoy it too, you probably already seen some, maybe you've got other suggestions, leave them in the comments!
Let the fun and inspiration begin!
Groundhog Day
This is one of the best movies I've ever seen, so if you pick only one from the list, I highly recommend this one. Tell me if I'm wrong! A great comedy, and so much to learn! The touching story of a man who falls in love (Bill Murray), and all the adventures he goes through for winning the heart of the wonderful girl who works as his colleague (Andie McDowell).
The action takes place in winter, so you will be seeing a lot of snow and magic, romantic scenes. It's stunning, but what's truly worth seeing this movie is the life lessons from it.
Not a specific Christmas movie, so I guess it is fit for every time of the year, but I prefer to watch it right before the winter holidays. Also — I find this movie perfect for quarantine, lockdown, etc. You will see why! Don't miss it!
Home Alone 1 & 2
To laugh is to heal yourself, scientists say. The more you laugh, the better you feel, and your life improves. Nothing better than a great classic to laugh out loud and relax during the Holidays. In one way, I'm lucky, because I never remember the movies well, so I can watch them almost every year :) Anyway, from my personal experience, I can tell these two are the best from the series, so make sure to add them to the top of your list.
Miracle on 34th Street
I absolutely love this 1994 version, a must-see for every Christmas, especially if you have -or want- kids! A very special and beautiful story, about a little girl's special desire for Christmas.
A must-see to add to the list!
Meet Me in St. Louis
This musical starring the beautiful talented Judy Garland was such a pleasant discovery, I had to put it right away on the list of favorites.
In the year before the 1904 St Louis World's Fair, the four Smith daughters learn lessons of life and love, even as they prepare for a reluctant move to New York.
It remembered me of Little Women: sweet, touching, entertaining, and full of adventures. A beautiful classic jewel, like they don't do anymore. Watch it and you'll understand why.
Edward Scissorhands
Who hasn't seen one of the best movies starring Johnny Depp and Winona Ryder? And why don't they "create" stories and actors like this anymore?
The film is beyond wonderful, so if you haven't watched it yet, stop anything you are doing, and run see one of the best, touching love/ adventure stories there have ever been filmed!
It's a Wonderful Life
A James Steward classic, one of the best winter-holidays movies ever created. Truly wonderful, a must-see, at least once in a lifetime.
Many lessons to learn, as we follow the story of a man who is poor and very noble at heart, his tremendous struggle to maintain a decent life for his family and the woman he loves while helping and saving his hometown from several problems and bankruptcy.
Christmas with the Kranks
Made after a John Grisham novel, this was a great surprise, and one of the most hilarious Christmas movies. It is worth watching as it brings a new perspective to the Christmas Holidays.
What if you would just skip Christmas, and go to an exotic island instead?
Beauty and the Beast: The Enchanted Christmas (animation movie)
For all dreamers princesses out there, this movie is magical, and is dedicated especially to you!
One of the best, timeless animation films that are not stupid, perfect for children and all the family.
The Holiday
For romantic, lonely souls out there, who dream about a wonderful love story like a delicious chocolate-vanilla cake eaten in front of a chiminea, while outside is snowing like in fairytales.
Another must-see romantic comedy, perfect for the winter holidays, starring Cameron Diaz and Kate Winslet. Funny, smart, full of adventures - the perfect treat!
Love Actually
There is always a good time to watch this movie: whenever you want to feel really good. I think it has earned its title as "perfect for the Holidays", for all incurable romantics out there.
It is generally recognized as one of the best love stories, to watch at every season of the year, also because of the exceptional cast, including Hugh Grant and Colin Firth, Keira Knightley, and many others.
Mr. Popper's Penguins
A brilliant, smart comedy starring the "almighty" Jim Carrey and the "eternal lady of mystery" Angela Lansbury, to give you a perfect fun time and some good laughs.
If you have kids, even better, as the movie displays a hilarious, touching family of penguins and their adventures through the City in the winter holiday.
Curious if you will enjoy it!
Jingle All the Way
The true meaning of Christmas — desperate last-minute shopping — is the subject of this holiday-themed comedy. Howard Langston (Arnold Schwarzenegger) is a mattress salesman with a bad habit of putting his work ahead of his family.
What will he do when his son asks him for a special Christmas present? How much effort will he put into not disappointing his kid once more, and gifting him a wonderful Christmas?
A touching story about a loving father and his special bond with his family.
It happened on Fifth Avenue
The Santa Claus
Another super-funny one :)
The Polar Express
A beautiful, touching animation movie, enjoying the voice of Tom Hanks.
A film for the entire family to introduce you to wonderful, amazing adventures. It tells the story of a young boy who, on Christmas Eve, sees a mysterious train bound for the North Pole stop outside his window and is invited aboard by its conductor. The boy joins several other children as they embark on a journey to visit Santa Claus preparing for Christmas.
While You Were Sleeping
This is perfect for any time of the year: one of the best romantic comedies ever, starring my favorite actress: Sandra Bullock.
If you watch only some of the movies on this list, this is one you must not miss, in case you've never seen it.
Follow the stunning interpretation of Sandra Bullock as a poor girl who works in Chicago as a token collector, and falls in love with a beautiful stranger... but something happens and she will have to deal with his not-so-beautiful brother Jack, a little more down-to-earth character.
Who knows what the magic of winter in Chicago can bring into their lives?
The Shop Around the Corner
The Shop Around the Corner Trailer — Directed by Ernst Lubitsch and starring James Stewart, Frank Morgan, Joseph Schildkraut, Felix Bressart, William Tracy.
Two employees at a gift shop can barely stand one another, without realizing that they are falling in love through the post as each other's anonymous pen pal. MGM — 1940
Eyes Wide Shut
A New York City doctor, who is married to an art curator, pushes himself on a harrowing and dangerous night-long odyssey of sexual and moral discovery after his wife admits that she once almost cheated on him.
Rudolph The Red-Nosed Reindeer (1948) HOLIDAY CARTOON
The first animated film is based on Robert L. May's poem about the flying misfit reindeer who rescues Christmas by guiding Santa's sleigh through a blinding storm!
The Apartment
Another perfect classic, like they don't do anymore. Starring: Jack Lemmon, Shirley MacLaine, and Fred MacMurray. Director: Billy Wilder.
Won 5 Oscars, including Best Director and Best Picture.
Trading Places
A perfect Holiday comedy movie. Honestly, I am waiting to see it in the next days, to tell you how it is.
Funny and smart I am sure, but is it going to be deep, as I like it?
Dickens — a Christmas Carol (1970)
The best version of the movie is, as usual, a classic.
A must-see at least once in your life, with your dear ones or simply by yourself, to enter the Holiday spirit.
Scrooged
High-spirited high jinks on Christmas Eve put Frank Cross (Bill Murray) in a ghostly time warp in this hilarious take-off of Charles Dickens' "A Christmas Carol." Cross, who has made the meteoric rise from the depths of the mailroom to TV network president, is mean, nasty, uncaring, unforgiving, and has a sadistic sense of humor — perfect qualities for a modern-day Scrooge. Before the night is over, he'll be visited by a maniacal New York cab driver from the past, a present-day fairy who's into pratfalls, and, finally, a ghoulish, seven-foot-headless messenger from the future.
White Christmas
"White Christmas" is an Irving Berlin song reminiscing about an old-fashioned Christmas setting, from the film version of 1954. According to the Guinness Book of World Records, the version sung by Bing Crosby is the best-selling single of all time, with estimated sales of over 50 million copies worldwide.
Ho-ho-hope you enjoy my "little" list, dear Readers!
To me, these are more delicious than any sweets or Christmas dinner- some are completely free!
My gifts to all of you stopping by. Thank you for reading and following!
Have a Beautiful Holiday, and the best time of year, everyone!