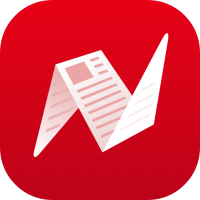 The dance studio was a TON of work. Like next level. It was a 24/7 job for four of us. There was NO breaks. I worked at my job as an RN ALL NIGHT and then came to work at the studio ALL DAY (without pay) because this is what I was expected to do. That's what a signed up for right.... I kept telling myself it was a passion project and it would pay off. I was always super clear about the fact that I had a goal to take more of a backseat role and the girls both seemed fine with this. I wanted my nursing to be my first job and do the studio part time. It was very clear that somewhere along the line, this shifted. Lines got blurred and I was expected to be there all the damn time. We put this terrible pressure on each other. I got pressured into coming in to teach when I was suppose to be sleeping for nightshift because it was "only 1 hour" I did it because I didn't want to make waves, I did it because that's what I thought I was suppose to do. I fought against my partner when she tried to kick our other partner out for being "stupid". I convinced her to step down. I convinced her to not follow her fathers advice to get her to make the decision to leave instead of getting "kicked out". There was so many nights I stood up for my one partner.... and for the dumbest shit like leaving a fucking grilled cheese in a drawer. (Yeah, she wanted to overthrow her for that). I was young, dumb, easily controlled...manipulated and fell for it. I was definitely a sheep. I am glad that I managed to stand up for my partner, but the cycle continued. Unfortunately, it was a cycle that didn't continue in my best interest. I got engaged and couldn't enjoy that. I had to bargain to get my bridal shower off work at the studio and my wedding dress shopping. I had to come in to teach when I was sick, just so I could justify taking my wedding weekend off. I got married and got guilted for taking that time off. I went on my honeymoon and it was a big thing. I remember doing work from my phone on my honeymoon. We all had to be equal and my life events were not taken into account. If I was taking off this time to get married, my partners could then in turn take off time to do whatever they wanted as well. You can bet that it wasn't this way when the tables were turned though. There was SO many red flags in the first year. So many signs and reasons why we shouldn't continue. I should of learned. I was a big ball of anxiety and I couldn't even really tell if I loved what I was doing anymore. But alas, I continued on.
In my second year I had a terrible pregnancy. I had pre eclampsia and would work twelve hours at the hospital and then would get guilted in to coming in to teach at the studio directly after (without sleeping) for another six hours. My one partner literally had no sympathy and gave no fucks...For lack of a better word. She had never been there, therefore it wasn't valid. It didn't matter. So I pressed through. I worked up until 38 weeks teaching preschool on my feet all day because I was too nervous to ask for the time off. I had a traumatic delivery with my daughter and was pressured back to the studio to resume management duties after only 6 weeks. I came back full force with everything I had to give. Even though my heart and head weren't in it.... Man how things changed when my one partner then got married out of the country and then went on to give birth to her baby. The road had already been paved. I was the Guinea pig. A lesson in what not to do. With engagements, with weddings, with babies. It had all been figured out by the time the others went on to have the experiences. (A lot more fairly in my opinion as well). I developed severe post partum depression. My life felt like it was completely spiralling. I confided in my partners and they were supportive, but it always seemed like they were supportive in a way that they made sure that I was still doing my "fair share". But they could still say they were "supportive" if I ever questioned it. It was never really real support. It's hard to explain, but if you've been there.... you know what I mean. It's Gaslighting 101.
Gaslighting is a form of emotional abuse that's seen in many types of relationships. It's the act of manipulating a person by forcing them to question their thoughts, memories, and the events occurring around them. A victim of gaslighting can be pushed so far that they question their own sanity. This was me in the fall out of the studio.... and even to this day.
Fun fact: the term "gaslighting" comes from a play and subsequent movie called "Gaslight." In the movie, the devious husband, played by Charles Boyer, manipulates and torments his wife, played by Ingrid Bergman, to convince her she's going mad.
Gaslighting, whether intentional or not, is a form of manipulation. Gaslighting can happen in many types of relationships, including those with bosses, friends, and parents.
For me, I might need a bit more time to recount the events that finally did the partnership in. It's taken me 2 years to even discuss when things were "good". I've found it to be therapeutic to get it all out on paper and I hope that one day soon I will be able to share the last half of my journey.
Thanks for reading...
Xox
Lana