Sorry, not sorry.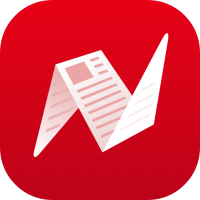 I have been a dancer all of my life. Right from the young age of three... up until the age of eighteen. I danced in tap, jazz, ballet, lyrical, musical theatre, hip hop. I did it all. My was enrolled in my first ballet class at the age of three. My mom said it was because I refused to walk on flat feet. I was always on my tippy toes. I got introduced to the dance world and never turned back. I didn't do any other sports, just dance. I tried out soccer... but it was t for me. My sister ventured off in to hockey land... but that certainly wasn't for me. Other kids were learning how to snowboard and ski and play soccer and baseball and hockey.... this and that. But I danced. That's what I did. Dance, every single day after school. From 430-930. Monday-Friday. I would student teach and then eventually move on to teach on Saturdays. All day. I spent my whole, damn life in the studio. I travelled for competitions, I did dance exams. My parents paid thousands and thousands so I could do this thing that I loved.
I danced like this right up until 19 when I moved away for college. I moved to Edmonton, Alberta. And that was that.... I was on my own. It really makes you take a look at what you think you love. When you're the one paying for it.... do you love it? Or is it just engrained in you? Do you want to continue doing it? Or are you just doing it because this is what you are suppose to do.....? For me, I continued. I didn't know why exactly but I just did. This is what I was "suppose to be doing". I taught at numerous different studios without a huge commitment to the craft. I taught to get a pay cheque. Yes, I loved it while I was there... but for whatever reason, I dreaded it when I wasn't there. You think I would of learned.... I excelled when I was teaching young teachers to teach the next generation. That is something that I loved.
I took a year off teaching dance classes of my own in order to focus on my nursing career. I was going to school to become a registered nurse and school was so time consuming. With taking the time off teaching, I was able to take time to dance myself for recreation. This was such a great time. I truly loved it. I loved being able to do something that I loved without all of the politics. I soared through the year with minor conflicts and girl drama within the group, but really, looking back... it was a great year. As I continued on to the next year... things blew up. The adult group started to become more competitive. The group divided and I was left on one side with my two "close" friends. I had to pick between the majority of the group or these girls who I considered my best friends. Of course, with blinders on.... I sided with my friends. The rest of the group hated us and I couldn't see why. They must of been jealous because we were so much better than them. MAN. Was I naive. Truly, I don't read the comments of these blogs anymore, so say what you will if you were one of these people that I was siding with. I won't read it anyways.
Looking back now.... I see how cruel it e must have been. How judgemental and how toxic we made the group. It wasn't a good place to learn. It wasn't a good place to dance. Holy shit. I wish I could go back... but I can't. So I can only apologize to those who got caught in the crossfire. I am truly sorry. I am so sorry for making you feel like you were In any way, inferior. For making you feel like you didn't belong. You know when you get so wrapped up in something that you can't turn back... that was me. And I am so sorry.
Out of all of this, my "friends" and I decided to open a dance studio. We had previously all left a studio that we had complaints about. Looking back now, I can't see how these complaints were super valid. We were young, we were stupid. We didn't know how a business run. We didn't know how to manage a staff, how to treat employees, how to make customers feel valued. We just knew about our personal experiences with this studio... and we all allowed one persons experience to colour our own.
We brainstormed for weeks, months about our business plan.... what we would do to set ourselves apart. Our business name. Or values. We came up with a business name that I thought up when listening to a song on the radio. We took it to the registry and BAM. It was ours. No turning back. My fiancé thought I was crazy. My family was reluctant. I put in all my savings to make this "dream" a reality. But, was it a dream? Or was I just influenced?
There is SO many questions that I could ask myself when I flash back to those days. So many what if's. What if I never started this dance studio? What is I did start the studio but didn't get married? What if I didn't have kids? what if I didn't pursue my career in nursing? What if the studio was my only source of income? What if I hadn't made mistakes? what if they hadn't made mistakes? Where we all just beinf dramatic teenagers?? So many things that have been left unanswered for me for a few years. I find myself looking back and wondering some nights. Wishing that things would of turned out differently. But all the while, wishing that they wouldn't of.
stay tuned for the next blog on what happened from here...