Ideas to make your local pandemic party great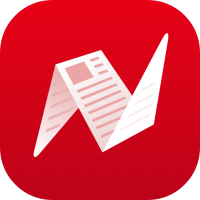 Pandemic and party, two things that likely shouldn't be put in the same sentence! Especially not this day in age. There are ways that you can safely throw a party in this pandemic though! I have a bunch of ideas that I would love to share. All you need to do is check out what's local and fun (and outside) in your community and do that!! Right now in Canada, inside gatherings are strictly prohibited. Fortunately, bans have been lifted so we are able to congregate outside with social distancing. While planning my little ones third birthday party, I reached out to local businesses and small companies in order to support our efforts.
Top tips for all ages
Choose the party situation your family feels most comfortable with, whether that includes friends, family or just those in your household.
Set a clear budget, then select areas where you can save and one or two items to splurge on, whether with your money or time.
If you're hosting at a party venue, ask what your group's exposure would be to other groups, how the venue sanitizes (and how often) and about any other pandemic precautions that have been put in place to keep guests safe.
Whether at home or at a venue, use disposable plates and cutlery and individually packaged drinks and snacks when possible to cut down on hand-to-hand contact. And be sure to have plenty of hand sanitizer handy!
We are doing a drive by birthday party for Charleigh's third birthday and we have so many fun things planned!! So that brings me to my first idea....
Schedule a drive by birthday party!!
I hopped on Etsy and searched up a quick invitation template for a drive by party. It's super cute and took no time at all! I was able to personalize it and it cost me around $5.00. I then created a Facebook event to invite people and get the word out there. Thankfully, it's going to be mild weather outside so we are having cars drive by starting at 2 pm. We planned out the route and posted it as well to avoid chaos and traffic jams! We will have the birthday girl standing on our drive way, masked to accept gifts or hand out little favours.
I reached out to a few local bakeries. Cake Affair in Spruce Grove , Alberta (YEG area) and Birdhouse Bake shop in Edmonton, Alberta. Cake affair is surprising Charleigh was a pink "girly" cake. I have given them free reign on the design. It will be Neapolitan flavour. YUM. Birdhouse bake shop will be making an assorted spread of cakes and cookies and squares to hand out to "party guests". I plan to hand out the treats by using tongs and will also be masked. Char made little goodie bags for her friends as well. With some super cute little nick nacks in them. Crayons, erasers, candy, chocolate, etc. This was all just picked up from the local dollar store and party store. No need to spend a ton of money! I am picking up some locally made vodka sodas from Black Diamond Distillery in St. Albert, Alberta. I will be handing these out to the non driving adults!! What's a three year olds birthday party without adult beverages?! Lol.
Customized yard signs are all the rage and a perfect backdrop for a birthday parade. Especially if you're opting to not have a traditional birthday party this year, a creative yard display will make your birthday child feel celebrated and special. P.S. these are awesome for any age! We looked up someone local to rent a huge sparkly pink girly "Happy Third Birthday Char" sign. It will be installed on the party date at 6 am and then taken down at 10 pm. It was $100, which I find very affordable! This is the extend to which we will be decorating. Because well, outside.
We've also invited people to hang around and head off to a close hill for some tobogganing.
A great alternative to your typical indoor birthday party!
Zoom Party/House Party Link
Save on the decorations and food - throw a zoom Party!! Have everyone send gifts (if applicable) ahead of time and invite everyone to hop on a call and open gifts together. Then invite them to join in on singing happy birthday to the lucky birthday girl or birthday boy! So much fun and no clean up afterwards!
For the adults.... You could also organize your own activity to do together: for example, there are lots of tasting kits available to buy online – why not ask everyone to invest in a kit and enjoy the experience together over Zoom? 
Think virtual cheese and wine pairings. Yum, sounds great!
There are also plenty of online games and activities you can do for free if none of the above float your boat. If you've got some money to spend, I would recommend "Among Us" a game which sees players work together to uncover the 'imposter' among them. Jackbox is a great resource as well. We used this at Christmas!
Make some plans for when the Virus is gone!
One of the worst parts about celebrating a birthday in lock down is not being able to see all your friends and family, so looking forward to a time when we can all be together again is a great idea.
None of us knows when the coronavirus pandemic is going to end, but reassuring yourself (or a friend) that you'll celebrate when restrictions lift will give you all something to look forward to throughout this uncertain period.
If you want to give them something in writing, why not treat them to an awesome experience day that they can redeem at a later date? A movie, a wine tasting, race cars, golfing, museums, tours, anything really! How nice will it be to get back out there and experience life again!
Until that time - give the drive by party and the zoom party options a try! And hang in there, let's all cross our fingers for only 1 birthday in isolation!!
Cheers!
Xox
Lana