How to pack your diaper bag for the hospital. A no BS list of Must haves.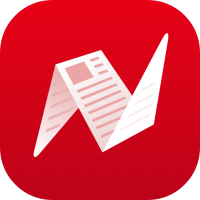 Your due date's approaching. You've taken childbirth classes. You've figured out your birth plan.
You've stocked up on cute onesies, diapers, and every other item you might conceivably need for your new baby – and you may want to bring all those purchases to the hospital with you! But wait.... please don't!!!
Most of the things you think you'll need at the hospital won't ever leave your bag. Whether a certain item is supplied by the hospital or simply isn't necessary during your labor or recovery, some things will just take up valuable space in your bag that you could use to bring home diapers for baby (and for you!) lol. Thank you hospital!
With my first daughter I didn't pack my hospital bag very intentionally. I way over packed, I brought things that I didn't use (and never would have used in a million years) I think this is common with first time moms. I am here to tell you to dial it back lady! You aren't moving in!! Things that you think you may need, like your makeup bag and curling iron or straightener.... I promise you, you will not. Unpack those jeans, that's not happening. And you certainly do not need a bunch of entertainment like books and magazines. You will not be interested in doing any of those things while you're in labour. And for the love of god, No - you do not need to pack an iPad or portable DVD player for your partner. They will NOT / should NOT need it. You two will have a quite a few other things to focus on!
With all of that being said...Here are your must haves (and some nice to haves) for the hospital or birthing centre. This list is a good starting point, but every hospital and birth centre does things differently, so ask ahead of time what they will supply and what you need to bring from home.
And in the midst of these weird pandemic times, don't forget to bring your masks and lots of hand sanitizer!!
What to pack in a hospital bag:
For you
Slippers and socks. Fun fact, your feet swell up after birth a lot of the time... you just might be wearing your slippers home. Speaking from experience.
Robe and nightgowns or pyjamas that can unbutton for breastfeeding. I didn't bring a robe, instead I brought an oversized comfy cardigan. I wore it all around while in labour.
Nursing bra. I would say just one of these is good. I came in a sports bra and left in a nursing bra.
Old underwear/underwear that you don't care for. Pro tip: make them big and make sure they are a dark colour!
Loose, comfy clothes to wear home. Do not - I repeat, do not bring jeans. I wore a comfy tank dress and my cardigan home. I would pack 1 T shirt and a loose pair of pants or leggings also.
Toiletries, including hair elastics. Mini sizes of everything so they don't take up room in your bag. Shampoo and conditioner. Body wash and deodorant. The first shower after having your baby is aahhhmazing and you will want your own toiletries instead of the hospitals stuff.
Chapstick! Must have for labour.
If you plan to use the shower or Jacuzzi: a loose bra or top for you, swimwear for your partner
Your birth plan and any paperwork you've been asked to complete by the hospital and/or for insurance
Nursing pads, nipple cream, maxi pads. My hospital offered all of these things - yours might not though! Also, tucks. You will thank me!
Camera/video camera, phones.
Extra long phone charger! Trust me, you will need it! Often times hospital rooms have the wall outlets in the weirdest spots.
Pillows. 1 for you and 1 for your partner.
A comfy, fuzzy blanket. I didn't bring this the first time and man did I miss out. What a treat!
Snacks and drinks. This will be important if you go into labour in the middle of the night and everything is closed!
Water bottle
Change for vending machines, or in case you can't use your cellphone
Essential oils (this seems really bougee but trust me. So relaxing)
Hand held, battery powered fan! Labour gets sweaty! Also, it's nice white noise when your room partner's hubby is snoring all night.
What to pack in a hospital bag:
For your baby
A going-home outfit
Approved infant car seat with the base properly installed in your vehicle
A few sleepers and onesies, socks and a hat. I did 1 set of newborn and 1 set of 0-3 just incase!
Pacifier (a few different options)
Cozy blanket
Car seat cover
Package of newborn/size small diapers. Our hospital supplied cloth diapers and facecloths to use as wipes. We hated this the first time around so we brought our own diapers and wipes.
Baby formula and a bottle just incase your hospital doesn't provide.
Baby doesn't need much at all!! Don't forget crazy with all of the adorable little things. You won't need 17 bows and 10 changes of clothes. I promise!
What to pack in a hospital bag:
For your partner
Two outfits - socks - underwear.
One set of PJ's.
Toiletries
Camera
Phone
Charger with a long cable (yes, two of them. You don't need to be sharing your phone charger with your partner!
Snacks
Tylenol or Advil or both. The first time my hubby had such a bad headache but we didn't have anything and the nurses only provide pain meds for the patient!
Pillow
Blanket
Important Note: take absolutely everything from your room – diapers, those blue disposable pads, giant pads for you, mesh underwear, bulb syringe, napkins, chopsticks… seriously whatever is there. Take it home! Coming from a nurse.... we have to throw it all out anyways after it's been in your room!!
Now... go get that baby, girl! Happy Birthing!!