Self care isn't selfish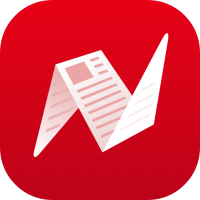 I'm a mom and I don't take nearly enough time for self care. I feel guilty when I do. I feel like I should be doing something much more productive. Like right now for example, I am having a bath thinking about how I should really be downstairs cleaning up the supper mess in my kitchen. So instead of actually relaxing and enjoying my bath, I am laying the mom guilt on thick. Thinking about why I don't deserve to have this quiet, kid free, uninterrupted time to myself. Why do we do this to ourselves? I would never do that to someone else, but to myself.... in a second! Funny how that works. I wonder how many of you are the same way? How many of you give other moms grace and understanding, but are so quick to judge and shame themselves. How many of us make ourselves feel this way because we think we don't deserve it? Think that someone else would think that we are being lazy? Why is being a mom so complicated. Maybe I'm just too in my head? These are all the things that run through my mind as I lay here trying to wind down and have a nice bath. So much for that idea!!
If you're like me, you need this super important reminder: SELF CARE ISN'T SELFISH!! Have you ever heard that cliche term "you can't take care of anyone until you take care of yourself" I would say that reigns pretty damn true in all motherhood situations. We need to start putting ourselves higher up on the totem pole (and not feel guilty for doing so!) it doesn't have to be anything extravagant to count as self care. It can be something as small as morning affirmations, and something as big as treating yourself to a special spa day. Think of it this way, what is the one thing you would do if you had a few minutes to yourself or a few hours to yourself. That's self care. Do that. And don't feel guilty!!
I've rounded up a bunch of different ideas for you to practice self care in your motherhood journey. These are some of my favourites and I hope they will become your favourites also!
Twenty different ways to make yourself a priority:
Practice using a series of morning affirmations. For example: "I am strong" "I am patient" "I am a good mother" "I've got this" Take a few minutes for yourself right when you wake up. Remind yourself that you are a badass and then go crush your day!
Use daily or weekly mantras such as "I love my life" or "breath in calm, exhale chaos". Those sorts of phrases. Repeat them over and over in your head. This will help you start to believe them and live them.
Use a mindfulness journal. Pick up a mindfulness journal, any journal! Take a few minutes in the morning before your kids are up to fill in the question prompts. Take a few minutes when the kids are asleep to do a nightly reflection. This doesn't have to be a long drawn out process, a few minutes will do! However long you want to commit to this practice is perfect.
Have a hot cup of coffee, alone! Without interruptions and children. This will require you to get up a bit early, but I promise it's worth it.
On that note - read the 5 am club. It's such an amazing book. It talks about preparing a morning routine that will set your day up for success.
On that note.... read! Read a book, any book. Get off your phone and read. Your eyeballs and your mind will thank you.
Close your eyes and take a few breaths! You will feel better.
Go for a drive and get a Starbucks!
Go window shopping and Homesense or Home Goods. I would say sip on a Starbucks while doing so, but hey, covid times and masks.
Get outside, get some fresh air and go for a walk!
Do candle lit yoga. So so good. I do this once a week and it's amazing for the mind and body.
Have a nice warm bubble bath (and don't lay there contemplating life like I'm doing tonight)
Do the damn work out! Move your body!
Or don't do the work out. Listen to your body.
Have a nap! Ahhhhh grab a fuzzy blanket and curl up in your bed for a good long nap.
Paint your nails! This always makes me feel better. More put together on the outside makes me feel better on the inside.
Go for a pedicure.... ahhh so much relaxation.
Shower!! Brush your hair, throw on some makeup every once in awhile. Change out of your pajamas, open your blinds and let some light in. You will feel SO much better. More productive and accomplished. That's definitely self care! I always feel so unmotivated to do these things but come out feeling like a million bucks when I do. Pro tip: change out of sleeping leggings, into lounging leggings.... no one is asking you to get crazy and put on jeans here or anything!!
Make your bed! This starts out your day on the right foot. I've been making my bed since January 1st. Every single day and man, It feels nice to make that choice every morning to do it. Future you, will thank present you when crawling into a cozy bed at night.
Get a massage 💆🏼‍♀️ How nice is it to just lay there and not have to talk to anyone? So good.
Watch your fav movie with a glass of wine (or two.... or the bottle) hey, I'm not judging! Mom juice is life.
Spend time with friends and family. (When covid is over haha)
UNPLUG! This is a huge one. Social media gives people anxiety and that's just the truth! Find times during the day to unplug and be fully present. Find periods of time through out the year to unplug for days or weeks at a time.
Treat yourself to an indulgent snack! Yummmm. My fav is chocolate chip banana bread. Great, now I want chocolate chip banana bread!
Last but not least....
Be easy on yourself.
You've got this momma!
Xox
Lana