I'm a mom and I'm drowning.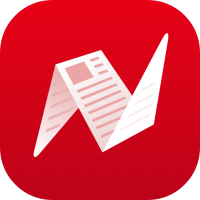 Today was a day. You know, the type of day where you just want to sit down and cry at the end of it. Motherhood is hard. Why is it so damn hard? I am a pediatric registered nurse. How can I manage to handle 3 kids in intensive care without breaking a sweat or batting an eye; but the second my kids start going buck wild I feel like I want to crawl in a hole and cry. Disclaimer: I wouldn't bother going any further with this article if you aren't a mom.... it's likely that you will not understand the struggle. BUT, If you are a mom who also feels like they are drowning (likely in laundry piles) you've come to the right place.
The day started out with my toddler slapping me with her disco light up ball attached to a string. Screaming at my hubby and I to wake up. Typically we like to give her her amazon fire table to occupy herself with educational games in the morning (in hopes that we will get another thirty minutes of sleep). She decided to hide her tablet charger though, so it's been missing in action for a few days. So basically, everyone is shit out of luck. She likes to wake up before everyone else and terrorize the entire house. She has this thing with toothpaste, she always seems to find it, and always seems to smear it all over the fucking place. Carpets, pillows, stuffed animals. You name it, she's done it. We used to close her door with a child proof lock, but she is a master of breaking out of her room and some how found a way to get the damn thing off. She is also now scared of the dark and closing the dirt, so there goes that idea!
Anywho... back to the day. She of course had fifty seven melt down tantrums before we even made it down the stairs and managed to wake up my nine month old in the process. Just a typical day around here. We walked down the stairs and my little dog had thrown up, and peed on the stairs. What. The. Fuck. We walked into the kitchen and I forgot to hold my oldest's hand across the flooring transition line and she flung herself onto the ground like her life was over. I sat down on the couch and looked over to my right only to see a giant pile of dog poop on my cream area rug! Just want I wanted to tackle before I had my first sip of coffee.
You know when you just feel it in your soul...You just know it's going to be a shit show of a day. I watched my husband pour a coffee and head downstairs for work. I dreaded the day before it had even started. Why THE fuck are toddlers like tiny little terrorists. I can't be the only one with a kid that makes you feel like you're drowning almost every single second of every single day. Like I can't even catch my breath. Mom truth, I love my kids but I also love when they go to bed. I am just not cut out to be a stay at home mom. Props to all of you that do it. I cannot.
Sometimes I feel like I just can't catch up, I deal with and clean up one mess only to turn around and see my daughter dumping Cheerios all over the counter, and almond milk on the floor. For what reason exactly? No one knows. I will be feeding my baby and Charleigh will rip apart her entire craft cart, take six yogurts out of the fridge, unravel and entire roll of toilet paper and sass me off twelve times (while cutting construction paper into a hundred and one pieces all over the floor). It takes me seven minutes at most to feed the baby!! How can someone physically do that?! Toddlers are super humans.
Today we were making valentines cards at the table and my baby army crawled from the living room, found a piece of hard green playdough under the table. Into the mouth it went. I went under the table to deal with that and so, Charleigh went to town on the Valentine's Day stickers all over my table. Nora started screaming because I took away her playdough. I lost it on Charleigh because she was messing up her Valentine's and my table. The kitchen was a mess. There was laundry all over the couch. My dog was ringing the potty bell to go outside twenty four times in a row because he doesn't like chaos. My little dog was shaking in the corner with anxiety. My phone was ringing. Why does everything happen all at once?
Days like these us moms forget to eat, go to the bathroom, change our clothes. By the time I put my little one down for her first nap, I decided to change into some workout clothes and try to turn my day around. I came downstairs and my toddler was scaling the pantry getting granola bars after I had already told her no. I snapped. And she threw herself to the ground again. I started crying, she started crying. My hubby ended up coming up from the basement just as I was started to rage clean. Does anyone else rage clean?? Just me?? Oooookay.
Hubby took Charleigh downstairs and I decided to curl up on the couch and feel sorry for myself. The day ended better than it started when my sister brought me over some food. Snacks fix everything, right? For mommas and for toddlers. We had some quiet time on the couch, I did some work and my toddler relaxed a bit. I made dinner as my baby was screaming (she's cutting two teeth). Once everyone was fed and sitting quietly, I took off to get her Motrin. No, I didn't leave them alone. My hubby was done work. Andddddd I may or may not of gotten wine for myself as well.
Tomorrow is going to be a better day. We've got this mommas!
My cutie patootie 😍