FED is best. 5 tips from a Pediatric Registered Nurse.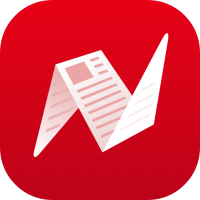 Hey mama! I see you! Sitting in your rocking chair at 4 am, reading this article and wondering if it will ever get easier. Scrolling through Pinterest, pinning ideas for successful beast feeding. Wondering if it will ever stop hurting? Will my nipples eventually stop bleeding? Will my baby get faster at feeding? Will I start to love it? Will I ever get my body back? I was you, sitting in your bed in the dark watching too many useless tik toks in the middle of the night, slowly going crazy. So many questions, and the answer to all of them is, YES! Yes, yes, yes. It gets better, it gets easier... but it won't, unless you seek out proper assistance and make the best decisions for you and your baby!
With that being said, I've had two interesting breast feeding journeys. I have two beautiful girls. I don't want to call one journey "unsuccessful" and one journey "successful". They have been different, unique and have each had their own sets of challenges and successes. One baby was combo fed (breast and formula) and one baby is exclusively breast fed.
As a pediatric nurse, and new mom, I was in la la dreamland about how easy breast feeding my baby would be. I knew all the facts, I would just do it, and it would happen and that would be that. I would blissfully breast feed my baby and save money and not have a care in the world! Like in the movies... you know. I did prepare by buying formula and a breast pump JUST incase though... and dang, am I ever glad that I did. I ended up having a traumatic birth with 2.5 L of blood loss. This really threw a wrench into my perfect breast feeding plans. [Insert panic, anxiety, mom guilt and shame in here] My first daughter had no problem latching at the beginning, the problem was my supply. It was so low because of the blood loss. And my daughter was still hungry. I had to supplement with formula every feed for weeks on end until I slowly built up my supply. She eventually lost interest because of the supply problem. I turned to exclusive pumping after nursing. I was attached to a pump (and the wall) every 3 hours on the dot for 20 minutes. My mental health suffered because of it, I hated feeding my daughter, I hated pumping just to bottle feed her after and then do it all over again in an hour and a half. It was exhausting!! Back then, I had too much pride to go see a lactation consultant. I was a registered nurse, pediatric specialty... I should know what I'm doing. Or so I thought. Man!! If I could only turn back time. (Anyone else singing that song now? No? Just me.... ok) Given, my first daughter had issues of her own, one of which was reflux. A topic for another time perhaps? The long and short of it was, she was so difficult to feed because she was in so much pain. So I would nurse her on one side (the only side she would latch to), then I would pump, then I would spend 45 minutes bottle feeding her. All around, just a terrible situation. I wish I would of sought out help from a nurse or lactation consultant.
Eventually I just stopped with breast feeding all together. It was a frustrating, exhausting and defeating experience. To top it all off, I also had people in my life questioning why she wasn't exclusively nursing. Doing nothing but adding to the severe mom guilt I already felt. Telling me that breast was best and that the baby would do a better job than my pump could at getting the milk. I was questioned over and over again why I was formula feeding, why my supply was so low, why she wouldn't latch to both sides. How many moms have dealt with this?! Why is it such a judged subject?? Everyone should just MIND THEIR OWN MOTHERHOOD. Especially when it comes to such a sensitive, touchy subject like formula vs. breast feeding. I'm pretty sure I could rant on and on about that topic forever.
In my first daughters situation, with the build up of everything.... fed was best for us. Formula fed, is GOOD. It is completely 100% acceptable and should not be looked down upon. Mom's should not feel guilty for feeding their babies the way that is best for them. Once I made the switch, my mental health started to significantly improve. My anxiety lessened and I started to enjoy feeding her, instead of dreading that time. Oh, and hey! Guess what?! She grew up to be a perfectly happy, healthy, thriving 3 year old. Despite only being breast fed for 5 months. Gasp!
Which brings me to my top 5 TIPS for new moms when it comes to feeding:
As I've said numerous times in the article, fed is truly best. Whether you pick breast or formula feeding.
You are allowed to change your mind!! If you decide before baby is born to breast feed and after baby is born, it's just not working out... switch!
You are allowed to combo feed!! Breast, bottle, breast milk, formula!! There is NO rules.
Others opinions of your feeding preferences, DO NOT MATTER!
You are the best mom for your baby. Read that again, you are the BEST mom for your baby. You know best.
In conclusion,
If you want to breast feed... seek out resources for successful breast feeding if that's what you want - don't be ashamed. I promise, you will not regret it. (I will write another post on tips for successful breast feeding so stay tuned)
If you want to combo feed, do that!!
If you want to formula feed, DO IT!! No one option is better. The best choice is the one that makes the most sense for you and your baby.
Xox
Lana