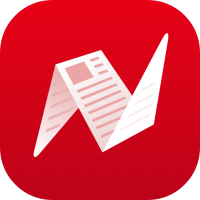 Do you make New Years resolutions? Typically I do. They are always health and fitness related though and tend to be unrealistic and unattainable. I fail every single year. This year I decided to change things up and focus on more realistic goals. Ambitions that had nothing to do with losing weight. Why is it that New Years resolutions almost always include getting skinnier? Have you ever actually followed through with these plans?! Did you ever use the gym membership that you bought on a whim January 1st?! How did that cleanse work out for you?! Those diet pills?! Exactly. This year I encourage you to go into 2021 with realistic goals and expectations. Make promises to yourself that you can actually stick to! A year from now when you are looking back you won't regret being stuck in that same vicious cycle of making and breaking fitness/health/wellness related promises to yourself if you follow this advice.
For me, there was numerous things that I wanted to accomplish this upcoming year. Looking back at the years past, they have been the years where I laid the foundation to have an amazing, positive 2021. I had a pretty shitty end to 2018 and beginning on 2019. In mid to late 2019 I did a LOT of mindset work. The amount of times that I had to redirect my thoughts to "what is this teaching me?" Away from "why is this happening to me". This is the mantra that i reminded myself every time I felt myself started to drift off into negative thoughts. I started learning how to understand that other people's opinions of me is NOT the truth. Their opinions and perception of me, does not define me. I worked hard to learn how to LET GO of hurt and anger and people that didn't serve me. Pro tip: Holding onto anger is like drinking poison and expecting the other person to die. Say that back to yourself. Holding onto anger is like drinking poison and expecting the other person to die. I repeated that phrase 100 times before I started to completely understand it. I listened to so many podcasts. I listened to one or two every day on my way to work and back. I took notes (not while driving!!) and I looked at them often. One of the biggest take aways for me was that my attitude and perception creates my reality. A positive outlook makes the world of difference in every situation. Your pain and suffering is in direct proportion to how much you wish that it wasn't the way that it is; How much you are resisting the way the world actually is. Another big eye opener for me in 2019. I learned that I can't control my first thought, but I CAN control my second thought. Game changer!!
2020 was the year of forgiveness for me. I spent a lot of time learning how to forgive those people who hurt me, situations that left me completely broken inside. I started to realize that people can only handle situations and react to things based on their level of comprehension of the situation at any given time. I've learned to forgive, forget and move on. 2020 taught me that life is definitely precious. I realized that I would not ever want to die having regrets about not forgiving those who hurt me in my past. I also realized that it was important to reach out to these people and own my involvement in the situations that broke our friendship. If they died the next day, or if I did, would I of said everything that I needed to say? I had to make sure of this in 2020. 2020 was a real shitty dumpster fire, but it helped to heal me in a lot of ways.
2021 is here now and I have some of the same goals that I want to continue working on: mindset work is a major one and kind of encompasses everything that I've been working on over the last few years. A goal that needs continuous time and energy put in to it. I have a few other goals, some lighthearted and some a bit more in depth. Here they are in absolutely no particular order:
Read more books: this one is self explanatory. Instead of plopping myself down on the couch with a glass of wine every night, I want to focus on doing other (more meaningful activities at night) like curling up in bed with a good book and a cup of warm tea. Good for the mind, body and soul!
Set more boundaries: Something that I struggle with. I truly don't really begin to even talk about this, let alone put the words into actions. I will have to get back to you all on this! But so super important... with everyone in your life.... some more than others. Lol.
Saying no more often: Again, something that I struggle with. As a type 2 enneagram I am a people pleaser. Labelled "The Helper". I am always worried about not being liked, worried about what other people think, I want to help, I want to serve. I rarely say no. I take on too much. I say yes to things that I really want to say no to because I don't want to hurt someone's feelings. I'm not sure how I start to change that, but this is my year to figure it out!
Positive people: Moving forward I will only surround myself with people who build me up, people who support me, people who are positive. I don't have time for friendships that are toxic. Friendships that make me FEEL anxious, uneasy, on edge, under a microscope. I will not walk on eggshells with friends anymore.
Make my bed: You'd think this would be an easy one!! Why have I never done this before?! It makes such a huge difference and sets you up to have less anxiety throughout the day. Who doesn't want a successful, productive day?
5 goals for the year seems like the perfect amount to me. How do you goal set, what have you been working on? Do you make anew Years resolutions?! I would love for you to drop a comment below letting me know!
Xox
Lana