My husband almost missed the birth of his daughter because he was...
Wow! Some people got upset because I didn't get straight to the point in my last blog post!! Side note: if you have nothing nice to say, don't say anything at all ☺️ Didn't your momma teach you that?! Mine did!! Pft. OH and just a heads up, WARNING ⛔️ this is a motherhood blog. (Shocker) Do not go any further if you don't want to hear about MY real life experiences, thoughts and emotions. It is not a news article!! I am not a reporter. I'm not here writing because I think my life is "so important" Holy man. People are such jerks!! PS: if you haven't noticed, if you are an ass in the comments, I will for sure call you out. Rude people, I'm not here for it.
Please go back and read my blog post the proceeds this one in order to get the full picture!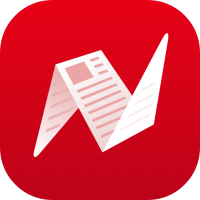 Anywho.....last post, we left off where I was all snuggled in my hospital bed with all of my comfort products. I packed my hospital bad intentionally this time instead of just throwing in a bunch of useless shit. I had my personal fan, chapstick, peppermint and lavender essential oils, scrunchie and hot pink swell water bottle. Extra long charger for my phone. Fuzzy blanket and cozy socks. Highly recommend! I will be doing all of these things again (if we have another one!!) it set the mood and the tone for the delivery.
As you may recall, I was there to get induced, labour had not started yet. My nurse checked us in and asked us all of the covid questions. I didn't have to wear a mask thankfully, but my nurse was all gowned up in COVID gear and my hubby had to wear a mask the whole time. No one was waiting for us in the waiting room like last time, my daughter wouldn't be able to come in, my mom and dad couldn't check in on me, it was so weird. We got things rolling right away, I got hooked up to the monitors and had my cervix checked. Still at 3-4 cm like I had been for the week previous. Lots and lots of Braxton Hicks. They were showing up on the monitors, but no real progressive labour contractions. I was advocating for induction where my water was broken only and then letting things progress naturally from there. The OB on call was willing to try that way for 4-5 hours. This was important to me because induction isn't FUN!! Don't get me wrong, child birth in general isn't fun... but induction can speed things up and make things go from 0-100 really quickly. This was one of the problems last time, my labour was short due to oxytocin induction and my daughter was huge! So I wanted to avoid this as much as possible. So, off we went, trying my way first.
I got an IV started, which I didn't argue with because I needed emergency surgery last time and blood transfusions. This was a "just incase" precaution. We decided to hold off on the oxytocin for the time being. I was having minor contractions every 5 minutes or so, nothing that I couldn't handle. I got checked again after a few hours and still wasn't progressing enough. We made a plan to call for an epidural and then start the oxytocin. It had been 4 hours with my water broken so I decided to move on to plan B. It didn't seem like anything was happening too quickly. My husband and I decided to go for a quick walk around the unit to kill some time while waiting for an epidural and my contractions started to get a bit more intense, I could walk through them though. We did a few loops around the unit. When we left our room, we both had to put on masks due to COVID risks. Try breathing through a contraction while doing physical activity, with a mask on. Fun times! We returned back to our room and were pleasantly surprised to see that my father in law and toddler were outside the window! We FaceTimed with them and stood at the window. My daughter kept talking about how the baby was going to come and seemed a bit confused about the whole thing still. We stood at the window and spoke with them on the phone for about 15 minutes and during that time labour went from okay and tolerable to "oh my god I can't even breath", let alone stand and hold a conversation with my toddler. I remember Charleigh (my toddler) telling me to "hurry up and get that baby out" Funny enough, it was right around that time that I felt nauseous and the contractions really started to intensify. We decided to call it quits on the FaceTime and waved goodbye to my father in law and daughter. My nurse came in to check on me and in rolled the anesthesiologist to do my epidural. Praise the lord!!!
My nurse decided to wait to check me until after the epidural was done because last time she checked an hour ago, I was only 5 cm. I was slightly nervous for my epidural because last time it got misplaced and it's just over all not the most fun experience. It's what I remember most vividly from both births. Having to hunch over and not move while working through a massive contraction is actually the worst. So, we got the epidural placed and after I began to feel comfortable we were about to start the oxytocin. This is when the OB came in to check out me and talk to me about the plan. She did a cervix check and I was 10 cm! I was so happy!! No oxytocin for this girl! It was time to push! Baby was slightly turned into a breech position so the OB had me do some mini "practice pushes" to help guide her while she was internally turning her. I guess, Cam thought this was the perfect time to take off to the bathroom. He must of been gearing up for another 1.5 hours of pushing like last time. So off he went. I started doing my little practice pushes while the OB was turning baby inside me. All of a sudden she yells, "ummm... okay. Drop the bed, we are having this baby!!" All of a sudden everyone started running around in a frenzy, and out strolls Cam from the bathroom *do de doooo* Oh my god, I could of killed him. Yes, I know, in his defensive he didn't KNOW or expect it to be this fast of a process. Cam quickly made his way to my left side and got thrown a leg. 3 big pushes later I had a beautiful baby girl on my chest.
So, you know that meme "I birthed an entire baby in the time it took my husband to poop" YA, that's me! It's a legit thing.
xox
Lana