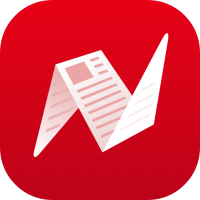 Okay. Listen up! Just because I had a terrible third trimester and a horrible labour and delivery, does NOT mean that I should not of tried again. If you read my previous posts you know that my labour with Charleigh was traumatic. Isn't it funny how fast you forget about that? How fast everything becomes a blur. Oh, the things that us mommas do for our kiddos. Isn't a mother's love incredible? They say you don't truly understand until you have one of your own and I definitely agree with that statement. (Shout out to my own momma ❤️)
So let's bring it back to April of last year. I was 35 weeks pregnant with my second baby and apparently there was also a world wide pandemic. Ahhh, very convenient. (Side note: how the FORK have we been dealing with this nonsense for almost a year now?! Unreal.) At this time, the risk to pregnant mothers and babies was unknown. Because of this, my OB took me off work. I was having round ligament pain anyways and could barely walk so this was the perfect opportunity.
The first time I had massive mom guilt about wanting to take off work early, so I stuck it out until I couldn't do it anymore. A full on balloon animal with pre-eclampsia and casual organ failure. All because some people made comments about how they worked right up until the bitter end of 40 weeks. WTF. Seriously, I've learned so much over the last few years.
I honestly don't give a flying fuck what other people did and their opinions of what I should do with my children.
People need to MIND THEIR OWN MOTHERHOOD. Shall I say it louder for those in the back?!
Life lessons with Lana...You're welcome!!
So, I took off work at 35 weeks. I'm trying to think back and I really can't believe that it wasn't that long ago because it feels like an eternity. Right around the time that I got put off work on disability my husband got laid off work. We went from a very comfortable double income to two people on EI. Myself of short term disability from pregnancy and Cam on CERB (covid benefits). Good luck paying the bills on that! Everything got pretty damn stressful. Luckily, we had some money in our bank account. My hubby seems to be pretty damn good at his job because he got hired back a month after getting his lay off..... he went back to work the day after our daughter was born. More about this later. We spend that month purging our house, working on organization and doing a shit ton of crafts and baking. Our toddler was in heaven! We did start to notice that she was having more tantrums, acting out more often, lacking social skills, getting super bored, etc. Her behaviour was not ideal for bringing a new baby in the house. She was suffering during the lockdown. She couldn't see her friends, she couldn't go to daycare, she couldn't see her grandparents. It was a HUGE change for her in combination with preparing to become a big sister.
If you remember, I was set to be induced at 38 weeks due to previous complications and large for gestational age birth weight with Charleigh. I was feeling totally fine, and still waiting for the other shoe to drop in my pregnancy. Waiting to swell up, waiting to get epigastric pain. It never came... I stressed myself out so bad thinking "what if" "what does this mean" "are my feet swollen... is this the start?". If only I could go back and remind myself that every pregnancy is different. I wouldn't of been so stressed, so on edge. I wouldn't of replayed my delivery with Charleigh over and over again in my head like I was a ghost floating over my own body.
I got a stretch and sweep at 37 weeks that wasn't successful. I called after 48 hours and got seen again at 38 weeks. We booked my induction for that Monday... 38 weeks. I was optimistic that if we could get ahead of the game there would be no complications. Monday came and went, they forgot to schedule my induction in and had an influx of emergency deliveries so they couldn't accommodate. Being a nurse, I understood. But I won't lie, I was still annoyed. Tuesday, came and went.... they still couldn't take me. Even more annoyed, BUT still, I understood. Wednesday. We got the call at 6 am. It was GO time!!! We called my father in law and he was over before my toddler was even awake. I remember that morning I felt a sense of calm and peace. We had prepped Charleigh that if she woke up and Grandpa Kevin was there, that meant that her baby sister was coming. I curled my hair, I made sure my bag was packed, I ate breakfast. I felt good. I was ready. I kissed my oldest baby goodbye the night before so we headed out the door when Cam's dad got there and it was completely stress free.
I wasn't nervous. I was calm. I knew everything would work out. It felt good this time. We pulled up to the hospital, there was no middle of the night scare and rush to get there. We checked in at the front doors and followed the covid protocol. Masks for everyone and only 1 support person. I made Cam pop allergy pills as soon as we woke up in the morning to hide his seasonal allergy sniffles. I wasn't risking not having him there for the delivery. Everything checked out and we got in together!
I immediately got admitted and set up in a room, casually put away all of my stuff and set up my fan, my magazine, my snacks, my essential oils, scrunchy, lip chap, etc. I got an ice cold water in my water bottle and snuggled up with my fuzzy blanket in my hospital bed. I snapped some selfies. This was totally different than the first time.
I guess I wasted this whole blog post not even explaining how Cam almost missed the birth of his daughter!!! You better tune in to the next post 😉
Xox
Lana