After you have a baby, you never think that it will happen to you. I certainly didn't anyways. Never having suffered with anxiety/depression (except for before my wedding… guys, cakes and decor are stressful okay) I thought I was "safe". I quickly learned that it didn't matter because postpartum anxiety doesn't discriminate. PPA doesn't care that you are a healthcare professional who knows all the tips and tricks; it doesn't care that you have great coping mechanisms and healthy habits. It doesn't care that you do yoga every Wednesday night at 7pm and have a lavender infused bubble bath three times a week. Hey guess what, it also doesn't care that you take a deep breath and count to three before freaking out. (I just realized I sound like that shingles commercial… oh well. You get the point)
I truly did think I was in the clear. I felt fine for the first 3 months or so. I was monitoring myself for signs of the baby blues – they never came. Score! I was in love with my life and my little nugget. I wanted to get out of bed in the morning, I was doing all of the things that I used to do before Charleigh. I wouldn't cry at the drop of a hat and I wasn't disconnected from my baby like the nurses warn you about. I even took a screening test at the health unit and "passed" Wohoo! Good for me! I was killing this mom thing. How lucky was I to have gotten off without any postpartum depression?!
At around 2 months Charleigh started to develop severe reflux. When I say severe I mean, screaming every single night from 4-10. She was completely inconsolable. This quickly turned into screaming at every. single. feed. because it was so painful for her to eat. We used to have to completely wrap her in a fuzzy blanket up to her eyeballs in order for her to take even half of her feed. After successfully getting her to eat, many times she would throw up the WHOLE thing. Sometimes she would even projectile puke out her nose into my pantry. Then the process started all over again after her bath and my shower. I was exhausted. defeated. I couldn't take her anywhere, I was trapped at home for fear of feeding her in public. I was a prisoner in my own home and couldn't even calm down my own baby. I was failing. I can honestly say that this was probably one of the worst times in my life. I very quickly started to worry about everything. I started to have negative thoughts when she was crying like "what would happen if I just dropped her right now". I wanted to kick my small dog across the room when she also became anxious with Charleigh's crying. WHO wants to do those things?!

I went back to work at my dance studio when Charleigh was 8 weeks old. As a business owner I didn't have the luxury to completely be on maternity leave. I remember numerous times trying to work on my computer or phone, but not being able to because Charleigh needed me. My life was feed, scream, feed, scream, puke, scream, feed….repeat. At one point I actually chucked both my computer and phone across the room and screamed. Again, who does that?! Certainly not me. I am the MOST patient when it comes to babies and children… I am a pediatric nurse and preschool dance teacher for goodness sakes. What was wrong with me? I would stay up at night or during Charleigh's naps obsessively cleaning and organizing. I was NOT okay if her bottles weren't washed every night. I was NOT okay if things were a bit messy. I started taking everything out on my husband (who is extremely patient and certainly didn't deserve any of it). I would scream at Charleigh when she was crying and fight the urge to shake her while gritting my teeth. This went on for about 2 months. I started to wonder if I was even meant to be a mom.
My close friend at the time checked in on me and I told her I was fine. I really, really thought I was… a bit crazy, but fine, not depressed. My husband wasn't worried about me because I didn't seem sad. I began to wean Charleigh from breast feeding around 5 months and everything got so much more apparent. I was walking around in a haze and begin to feel like I was doing stuff that wasn't even happening, like falling down the stairs with Charleigh. Something was wrong. I started to google things like "I want to drop my baby", "I keep thinking what happens if my baby drowns", "postpartum anger", "postpartum rage". I started to read stories of moms who had the exact same intrusive thoughts that I was having. It all started to make sense. I had postpartum anxiety, not depression. Never heard of it?! Me neither. I did SO much research and was able to pretty much diagnose myself before I even went to the doctor. I remember being up in bed, crying (after yelling about the messy kitchen) sending my husband a link asking him "is this me?". I honestly can't even remember what he said, but it didn't matter. I knew it was me. I needed help.
I have told very few people, but those that know have been so supportive and agreed with what I was feeling and how I was acting didn't sound like me. I booked an appointment with my OB the next day who provided me with a referral to a family doctor who specializes in maternal mental health. I was started on medication and it has helped significantly. I started to feel back to myself within a month. Im not sure when the balance happened, but eventually I just started to feel normal. I can't even explain it other than I felt like me again.
I do still deal with the anxiety from time to time, most of it is situational and I am able to take a few deep breaths and deal with it. I slowly been weaned my medication over a month and decreased my dose by 1/4. I tried to completely wean, but I was just not ready. And that is OKAY. I think it had a lot to do with where I was at in life. I've had a lot going on (recently returning to shift work, Charleigh starting daycare, owning a dance studio in the middle of our busiest season, teaching dance, facilitating a mom and babe group… all while trying to keep my house and life together.... oh and writing a blog, doing collaborations on instagram). Guys… send help! Yes. we ordered skip the dishes more than I would like to admit. One of my best friends at the time told me "coming from your best friend… go back on your meds". I began to cry back stage at a dance competition and I knew that she was right. Most days I had it completely together but then I would have a really bad day and chuck a backpack across the hallway while yelling F*&%. Im fine… everything is fine! So until I was completely ready I dealt with the weight gain and other (minimal) undesirable side effects of the medication. I was able to wean off my medication shortly before getting pregnant with my second daughter. It didn't last forever.
Postpartum anxiety does NOT get talked about enough. Postpartum depression has a lot of light shed on it, so you don't realize the signs when they are 100% there because you are looking for the WRONG signs. If you are a struggling momma who was feeling the way I was, I am here to tell you it does get better. BUT it won't if you do not get the help you need. There is absolutely NO shame in seeking out help for yourself. You can't properly take care of your little one until you've first taken care of yourself. Im sure a lot of you are going to be shocked by this post…I did put on a good front until I got the help that I needed. I am grateful every day for the courage and strength that I managed to find in order to seek out help.
Hey you… Yes, you! You've got this momma.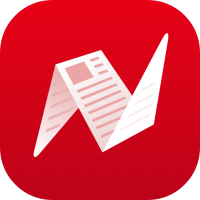 xox
Lana