Oh man, my first trimester was a dream. I seriously had no symptoms… looking back now I am very thankful for that, but at the time I found myself constantly googling "What happens if you have no symptoms of pregnancy" "Am I having a miscarriage" "How many women experience morning sickness" "Am I still pregnant" the list goes on, and on. If I can make one recommendation to all of you momma's to be out there, do yourself a favour and stay off the google. At exactly 12 weeks I fell while hiking in BC. At the time I really didn't think anything of it until I started having cramps a few days later… back to the google I went. Guys… I am a nurse and I still went on google. What is wrong with me!!! So according to Dr. Google I was having a miscarriage and also I had cancer. We continued on with our trip and the cramps stopped so it left my mind. On the way home I started spotting in an gas station bathroom. Im pretty sure that was one of the scariest moments of my life, I felt like everything we had ever wanted was gone. I told Cam and cried for the rest of the way home. As soon as we got home we headed into emerg and I was sent for blood work and an ultrasound. It was the LONGEST night of my life waiting for the results. My blood work came back good and I got to see my perfect baby on the screen. The doctor suspected that I had a small bleed from falling while hiking but everything looked great now.
My second trimester was pretty uneventful in general, I dealt with a LOT of back pain and working shift work, running around for 12 hours certainly didn't help. My sleep schedule was anything but regular due to night/day rotation but for the most part my second trimester was great. We found out that we were having a baby girl when I was 19 weeks. We had the tech write down the gender on an envelope and Cam and I opened it up at brunch and I, of course, bawled. I am sensing a theme…
The very end of my third trimester kicked my ass…
I had a lot of energy most of the time and was able to work until 37 weeks. Around 35 weeks or so I started developing quite a bit of swelling. Im talking MAJOR swelling… like an alarming amount. For you nurses out there we are talking 3+ pitting edema to the ankles and feet. Ya feel me?! I was a legit marshmallow. I went to my OB and requested bloodwork, which she did for me a few times at my request (probably thinking that I was a nutcase nurse the whole time) Every single time it all came back normal. My blood pressure also remained normal until one of the last visits I had with my OB… I remember telling my nurse (after she took my blood pressure… which was 130/83 or something like that. Note: As I had been mentioning, this was high for me) that I was like an episode of Greys Anatomy that I had recently seen and that I forsure had undetected pre-eclampsia and was going to die. You know the one where April misses her ex-fiance's new wife's pre-eclampsia and she dies after giving birth?? Yeah..that one. Spoiler alert!! We both laughed and she told me I was hilarious and that we weren't on Greys Anatomy. So I waddled myself into the clinic room and was reassured that while yes, I was very swollen, I was okay. No reason to panic.
So, I went on working 12 hour shifts (that turned into 13 or 14 hour shifts) until 37 weeks when I finally just could. not. do. it. anymore. I had a lot of guilt going off work before 40 weeks… thinking that I SHOULD be able to make it until 40 weeks because thats what I was told that others did. A lot of my guilt stemmed from outside pressures and opinions. I had people telling me that they worked right up until 40 weeks full time. How good does that feel to hear?! NOT. Note: Don't ever say that to an expectant Momma. Just let her do whatever is best for HER. I was also still teaching preschool dance for 6 hours straight on Saturdays on top of working…something had to give. So I decided to take off work on both ends. I spent my time organizing playstation games and eating donuts.
Fast forward to 39 weeks 6 days. I had been having prodromal labour for 2 days prior, convinced that this baby was coming for the last 48 hours. The contractions had seemed to of stopped for the time being and I was sitting down to a nice meal of spicy curry and raspberry leaf tea. My husband was tying one on with my business accountant, and he was going over my end of year documents with me. I kept getting this sharp indigestion type pain in my right rib area, unable to distinguish between contractions and the pain. I didn't listen to a thing my accountant was telling me…. Sorry Vinny!! My face started burning up and I decided to call it a night. I walked upstairs and looked at myself in the mirror… my whole face and chest had broken out in the hot, angry rash. I put myself to bed and was texting my friend saying "Im going to kill Cam, I swear I'm in labour".
I didn't sleep at all that night and kept waking up to "time" what I thought were contractions. I wasn't able to tell when they were starting and stopping because I had this constant stabbing pain that was leaving me short of breath. Finally, at 4 am I called L&D. They advised me to come in right away. I woke Cam up (And said "I TOLD YOU" tonight was the night) and off we went.
Stay tuned.....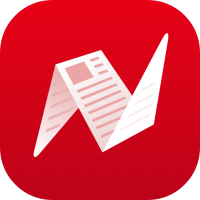 xox
Lana