It's safe to say I live and breathe horror, and I'm quick to watch anything new released on Netflix. Often times I feel like the movies I see are winners, but every now and then I come across a dud.
To save you from wasting 90 minutes on anything that won't put you in a spooky mood this Halloween season, I've compiled a list of must-see new (ish) horror films on Netflix. I've also listed some recent releases that you can skip.
Enjoy!
Horror Movies To Watch:
The Trip (2021)
This Norwegian film is probably one of the best horror movies I've seen in a long time. The Trip was gory, suspenseful, and had me laughing hysterically. Without giving anything away, the twists are not only unexpected by added to the film's intensity. I HIGHLY recommend watching this movie!
Movie Description:
A dysfunctional couple, Lars (Aksel Hennie) and Lisa (Noomi Rapace), head to a remote cabin under the guise of reconnecting, but each has intentions to kill the other. Before they can carry out their plans, unexpected visitors arrive and they are faced with a greater danger. (Rotten Tomatoes)
91% on Rotten Tomatoes | 1h 53m
Till Death (2021)
Honestly, I wasn't going to watch this film because I'm not a huge fan of Megan Fox and I expected this movie to be awful. I'm glad I did though because not only was it not awful, but it was actually pretty good. The acting was rough at the beginning, but once the action got started I forgot all about that little tidbit. You may notice while watching some similarities to Stephen King's Gerald's Game, except Till Death gives the expression "ball and chain" a whole new meaning.
Movie Description:
After a romantic evening in their secluded lakehouse, Emma awakens handcuffed to her dead husband. Trapped and isolated in the dead of winter, she must fight off hired killers to escape her husband's twisted plan. (Rotten Tomatoes)
89% on Rotten Tomatoes | 1h 28m
There's Someone Inside Your House (2021)
Every now and then, I like to throw on a teen horror flick. There's Someone Inside Your House delivers everything you would expect in a slasher film set in a small-town high school including teen angst, unrealistic house parties, and highly organized death scenes. It won't be life-changing, but it's worth a watch.
Movie Description:
Makani Young (Sydney Park) has moved from Hawaii to quiet, small-town Nebraska to live with her grandmother and finish her final year of high school. But as the countdown to graduation begins, she and her classmates are stalked by a killer intent on exposing their darkest secrets to the entire town, terrorizing every victim while wearing a life-like mask of their own face. With a mysterious past of her own, Makani and her friends must discover the killer's identity before they become victims themselves. (Rotten Tomatoes)
47% on Rotten Tomatoes | 1h 36m
His House (2020)
His House is a film that combines the horrors of real life with the supernatural. It offers insight into what refugees have to go through in order to find safety, as well as the guilt they have over the less savory decisions they had to make to survive. The movie is thought-provoking yet chilling and will have you jumping in your seat on occasion.
Movie Description:
A refugee couple makes a harrowing escape from war-torn South Sudan, but then they struggle to adjust to their new life in an English town that has an evil lurking beneath the surface. (Rotten Tomatoes)
100% on Rotten Tomatoes | 1h 33m
#Alive (2020)
If you're not sick of zombie movies yet, then #Alive is definitely something you want to check out. The Korean film shows how technology can be put to use during an apocalypse, as well as how to survive in a one-bedroom apartment. It's fast-paced and humorous, making it a fun addition to any movie night.
Movie Description:
A rapidly spreading infection leaves one survivor in the entire city. (Rotten Tomatoes)
88% on Rotten Tomatoes | 1h 38m
We Summon The Darkness (2020)
While We Summon The Darkness isn't going to be the best horror film you ever see, it certainly has its moments. Some of the characters are so likable that I was rooting for one of the villains at the end. There's blood, suspense, and several twists that make this movie a great B-list horror film.
Movie Description:
Three best friends cross paths with sadistic killers after they travel to a secluded country home to party. (Rotten Tomatoes)
69% on Rotten Tomatoes | 1h 23m
The Bridge Curse (2020)
Despite its low rating on Rotten Tomatoes, The Bridge Curse actually scared the bejeezus out of me. It may not be original, but the suspense, jump scares, and "found footage" additions made it something I truly enjoyed. Maybe I'm just a sucker for a good ghost story though!
Movie Description:
Terror strikes when university students test an urban legend about a female ghost that haunts a campus bridge. (Rotten Tomatoes)
24% on Rotten Tomatoes | 1h 28m
Nobody Sleeps Alone Tonight (2020)
If you're looking for a gory slasher with a mildly interesting back story, then definitely check out Nobody Sleeps Alone Tonight. The Polish film has all the essential elements of a B-rated horror flick, and there's even a sequel that keeps the fun going.
Movie Description:
A group of technology-dependent teenagers goes to offline camp and faces a deadly danger lurking in the woods. (Rotten Tomateos)
67% on Rotten Tomatoes | 1h 42m
Horror Movies To Skip:
Homunculus (2021)
Despite its promising trailer, Homunculus fails to deliver a film worthy of your time. While Netflix deserves recognition for diversifying its selection, this manga adaptation was a bust. The storyline was unclear and while the Japanese film had potential, it didn't hit the mark. A twist ending may have saved it for me if it hadn't been for the disturbing sex (r*pe?) scene midway through the film.
Movie Description:
Truth and illusion blurs when a homeless amnesiac awakens from an experimental medical procedure with the ability to see people's innermost traumas. (Rotten Tomatoes)
25% on Rotten Tomatoes | 1h 46m
Things Heard and Seen (2021)
Things Heard and Seen couldn't be further from a horror film. The supernatural aspect of the story is so insignificant, the movie may have been better without it. Regardless of what the trailer makes it seem like, the movie is about a couple with a terrible marriage and a husband who lies shamelessly. Not worth watching.
Movie Description:
Catherine Clare (Academy Award®-nominee Amanda Seyfried) reluctantly trades life in 1980s Manhattan for a remote home in the tiny hamlet of Chosen, New York, after her husband George (James Norton) lands a job teaching art history at a small Hudson Valley college. Even as she does her best to transform the old dairy farm into a place where young daughter Franny will be happy, Catherine increasingly finds herself isolated and alone. She soon comes to sense a sinister darkness lurking both in the walls of the ramshackle property-and in her marriage to George. (Rotten Tomatoes)
39% on Rotten Tomatoes | 2h 1m
Aftermath (2021)
The concept of Aftermath has been don time and time again, except everyone else figured out how to do it better. While the movie offers some suspense, the big reveal was disappointing.
Movie Description:
Desperate to save their marriage, a young couple take a deal and move into their dream home, but disturbing events reveal the house's troubled history. (Rotten Tomatoes)
23% on Rotten Tomatoes | 1h 54m
Other Netflix horror movies to skip:
No One Gets Out Alive (2021)
What Lies Below (2020)
Nobody Sleeps In The Woods Tonight (2020)
The Block Island Sound (2020)
The Binding (2020)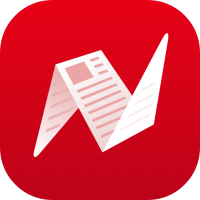 This is original content from NewsBreak's Creator Program. Join today to publish and share your own content.