Ready to kick off the Halloween season? I know I am! Each October I scroll through all of my favorite streaming services in search of quality horror movies to consider for my annual marathon. I always try to mix it up between new releases, the classics, and relatively unknown films to keep things fresh.
This year, I'm sharing all of the films I will potentially be adding to my bingeathon with you! (No spoilers, I promise!)
These are all of the top horror movies streaming on Hulu right now:
New & Trending Horror Movies
Antebellum (2020)
Antebellum is a one-of-a-kind spooky thriller with a twist that will leave your jaw on the floor. I went into the film knowing little about the premise, and I suggest you do the same! Created by the same mind who gave us Get Out and Us, you really can't go wrong.
Hulu's description:
A successful author is plunged into a horrifying reality that forces her to confront her past, present, and future in this tense thriller from visionary filmmakers [Gerard] Bush & [Christopher] Renz, and the producer of Get Out and Us.
Starring: Janelle Monáe, Jena Malone, Jack Huston, Kiersey Clemons, and Gabourey Sidibe
Rated R | Black Stories, Thriller | 1h 46m
Child's Play (2019)
Far from what the original Child's Play offered, the 2019 remake gives Chucky a bit of a technology upgrade. If you're hoping this will be anything like the other movies in the franchise, you'll be especially disappointed. That being said, it still stands on its own as a great horror film.
Hulu description:
A contemporary re-imagining of the 1988 horror classic, Child's Play follows Karen, a single mother who gifts her son Andy a Buddi doll, unaware of its more sinister nature.
Starring: Aubrey Plaza, Mark Hamill, Gabriel Bateman, Brian Tyree Henry, and Tim Matheson
Rated R | Horror, Thriller | 1h 30m
Blair Witch (2016)
While it doesn't beat the original, the Blair Witch story gets a unique spin in this remake. Using better cameras and lighting, you can actually see all of the action. Instead of using the unknown to create fear, this time around the film shows you what to fear. If you've seen the original Blair Witch, you know exactly what I'm talking about!
Hulu's description:
It's been 20 years since a local girl vanished into the Black Hills Forest in Maryland while researching the legend of the Blair Witch, leaving a trail of theories and suspicions in their wake.
Starring: James Allen McCune, Callie Hernandez, Corbin Reid, Brandon Scott, and Wes Robinson
Rated R | Horror, Thriller | 1h 29m
Parasite (2019)
This award-winning film directed by Bong Joon-ho is a must-see. It's not a horror movie in the traditional sense, but it certainly puts the mind in motion. While there's some blood, it's more of a psychological thriller with a twist.
Hulu's description:
Greed, class discrimination, and a mysterious interloper threaten the newly formed symbiotic relationship between the wealthy Park family and the destitute Kim clan.
Starring Song Kang-ho and Jo Yeo-jeong
Rated R | Comedy, Drama | 2h 12m
The House That Jack Built (2018)
Probably one of the sickest movies you've seen in a while, it's only fitting that The House That Jack Built makes an appearance on this list. If you like psychological thrillers where the gore is turned up a notch, then this flick is for you.
Hulu's description:
Matt Dillon is a serial killer for whom murder is a work of art in the audacious, masterfully provocative new film from renegade visionary Lars von Trier.
Starring: Matt Dillon, Bruno Ganz, Uma Thurman, Siobhan Fallon Hogan, and Sofie Gråbøl
Rated R | Crime, Drama | 2h 31m
Horror Classics
Stephen King's It (1990)
Probably my favorite Stephen King adaptation, the original It has stood the test of time. While the gore and effects aren't a match compared to the remake, it's certainly deserving of a spot on my marathon list. The only downfall is that since it was originally aired as a limited series on television, it's on the longer side.
Hulu's description:
In 1960, seven preteen outcasts fight an evil demon that poses as a child-killing clown. Thirty years later, they reunite to stop the demon once and for all when it returns to their hometown.
Starring: Harry Anderson, Dennis Christopher, Richard Masur, Annette O'Toole, and Tim Reid
Rated PG-13 | Drama, Mystery | 3h 12m
Children of the Corn (1984)
Another Stephen King classic, Children of the Corn is often blamed for why so many people find children creepy. It may have even given redheads a bad image for a while. Since Hulu's description offers zero insight into the storyline, I'll give you my own synopsis.
A couple finds themselves in a town seemingly abandoned and stuck in time. They're stalked by a gang of Amish-looking children who seem to be living on their own without adult supervision. The movie is full of not-so-subtle religious references and creepy redheaded children.
Starring: Peter Horton, Linda Hamilton, R. G. Armstrong, John Franklin, and Courtney Gains
Rated R | Horror, Supernatural | 1h 32m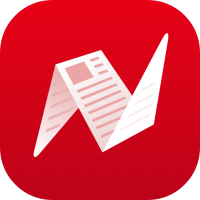 My Bloody Valentine (1981)
My Bloody Valentine is a horror treasure that'll make you think twice about eating anything that comes in a heart-shaped box in the future. It offers the perfect about of gore and cheese movies in the '80s are best known for.
Hulu description:
A crazed miner returns from deep within the bowels of a dark tunnel with a pick in his hand and revenge in his heart.
Starring: Paul Kelman, Lori Hallier, and Neil Affleck
Rated R | Horror, Thriller | 1h 41m
Friday the 13th: Part 3 (1982)
Friday the 13th: Part 3 takes place right after the events in the second movie, not that you need to see it to understand what's going on. It's considered one of the more iconic films in the franchise as it's the first where Jason wears his trademark mask. If you enjoy stereotypical '80s characters and creative death scenes, then you should definitely watch this classic!
Hulu description:
A group of teenagers heads up to a camp in the country and becomes the target of a psycho lurking about.
Starring: Terry Ballard, Richard Brooker, Gloria Charles, and Anne Gaybis
Rated R | Horror, Thriller | 1h 35m
Friday the 13th: The Final Chapter (1984)
Friday the 13th: The Final Chapter takes place right after Part 3. Despite the film's title and plans for it to be the last movie, the franchise continued to grow long after this film's release. It's best known for introducing the character Tommy Jarvis (played by Corey Feldman) who goes on to become Jason's archenemy in future movies.
Hulu's description:
Hockey-masked Jason goes after another batch of teens at Crystal Lake.
Starring: Erich Anderson, Judie Aronson, Peter Barton, Corey Feldman, and Kimberly Beck
R Rated | Horror, Thriller | 1h 32m
I Spit On Your Grave (2010)
Not for those with a weak stomach, I Spit On Your Grave is a twisted story of survival and vengeance. Kill scenes are so sick and disturbing, but you can't help but celebrate each and every one. Hulu has all three installments in this trilogy, all of which I highly recommend.
Hulu's description:
This remake of the 1978 cult classic of the same name tells the tale of a woman who is brutally ... assaulted by four men, survives, and takes the law into her own hands by seeking revenge against her attackers.
Starring: Sarah Butler, Jeff Branson, Andrew Howard, Daniel Franzese, and Rodney Eastman
Rated R | Horror | 1h 46m
Lesser-Known Quality Horror Movies
Good Boy (2020)
The Hulu original Goody Boy is hilariously horrific! It'll make you want to get your very own emotional support dog that gets rid of anyone who creates a barrier in your life. There's blood, gore, and even a bit of love!
Hulu's Description:
When Maggie gets an emotional support dog to help quell some of her anxiety, she finds him to be even more effective than she imagined... because he kills anyone who adds stress to her life.
Starring: Judy Greer, Steve Guttenberg, Ellen Wong, Elise Neal, and Maria Conchita Alonso
Rated TVMA | Horror, Humor| 1h 29m
You're Next (2013)
You're Next brings a fresh premise to horror and an ending you won't likely see coming. This film has some of the sickest kill scenes I've ever seen without going overboard. You'll probably wind up with significant trust issues when the movie ends, but don't we all have those anyway?
Hulu's description:
Aubrey and Paul decide to celebrate their wedding anniversary with their family by inviting them to a reunion, but everything goes awry when their home comes under siege by a mask-wearing team of crossbow-bearing assailants.
Starring: Sharni Vinson, Nicholas Tucci, Wendy Glenn, and AJ Bowen
Rated R | Horror, Thriller | 1h 35m
The Houses October Built (2014)
I can't even lie, this movie scared the bejesus out of me. It took weeks for me to get certain scenes out of my head, which is obviously why I'm going to highly recommend it. Maybe just keep the lights on while you watch this found-footage masterpiece! The sequel can also be streamed on Hulu.
Hulu's description:
Looking to find an authentic, blood-curdling good fright for Halloween, five friends set off on a road trip in an RV to track down the ultimate haunted house.
Starring: Brandy Schaefer, Mikey Roe, Jeff Larson, Bobby Roe, and Zack Andrews
Unrated | Horror | 1h 31m
I'm Just F*cking With You (2019)
I'm Just F*cking With You is a twisted Hulu original that will make you think twice about ever staying in a motel. You've never seen a character quite like this movie's antagonist, on screen or off. It's unpredictable, uncomfortable, and just straight-up outrageous!
Hulu's description:
A young man and his sister endure a night of increasingly frightening practical jokes while spending the night at a secluded motel.
Starring: Keir O'Donnell, Hayes MacArthur, and Jessica McNamee
Rated TVMA | Horror, Thriller | 1h 22m
Spree (2020)
Joe Keery may be best known for his role as Steve on Stranger Things, but after you see him in Spree you won't be able to look at him the same again. You also may never want to order an Uber again. This film has humor, gore, and David Arquette!
Hulu's description:
Seeking social media fame, rideshare driver Kurt comes up with the perfect way to go viral: murdering his passengers via live stream.
Starring: Joe Keery, Sasheer Zamata, David Arquette, and Kyle Mooney
Unrated | Comedy, Thriller | 1h 33m
What are some of your go-to horror movies? (No spoilers!)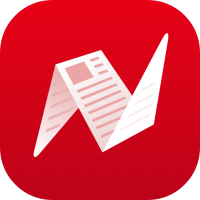 This is original content from NewsBreak's Creator Program. Join today to publish and share your own content.