Tiger King 2 will premiere on Netflix this fall, throwing Big Cat Rescue back into the spotlight. The controversial Tampa organization claims to rescue large exotic cats from abuse and provide them with homes that allow them to flourish. Founded by Tampa locals Don Lewis and Carole Baskin, the sanctuary gained immense popularity after the first part of the documentary aired.
After the world went into quarantine back in 2020, Tiger King: Murder, Mayhem, and Madness was all anyone could talk about for months. It became the butt of many jokes and inspired everything from Halloween costumes to TikToc dances.
What captured audiences, however, wasn't the storyline about how large exotic cats are being abused, illegally sold, and used as tourist attractions around the country. Instead, the public was captivated by the rivalry between Baskin and Joseph Maldonado-Passage, aka Joe Exotic. Maldonado-Passage is the founder of The Greater Wynnewood Exotic Animal Park in Oklahoma. Despite both he and Baskin working with large cats, they have incredibly different views on how these precious animals should be taken care of.
Maldonado-Passage gained fans by offering viewers insight into his unique lifestyle and over-the-top personality. His eccentric wardrobe, taste for young men, presidential run, multiple husbands, and accusations claiming Baskin murdered her first husband are just a few of the oddities to come from his presence in the documentary.
The second installment of the documentary is sure to be filled with just as much chaos and absurdity as many of the stars have been battling legal issues these last few years. A synopsis was released giving us some insight into what to expect, but not much.
Among the eccentrics and cult personalities in the stranger-than-fiction world of big cat owners, few stand out more than Joe Exotic, a mulleted, gun-toting polygamist and country western singer who presides over an Oklahoma roadside zoo.
Charismatic but misguided, Joe and an unbelievable cast of characters including drug kingpins, conmen, and cult leaders all share a passion for big cats, and the status and attention their dangerous menageries garner. But things take a dark turn when Carole Baskin, an animal activist and owner of a big cat sanctuary, threatens to put them out of business, stoking a rivalry that eventually leads to Joe's arrest for a murder-for-hire plot, and reveals a twisted tale where the only thing more dangerous than a big cat is its owner.
Tiger King 2 will likely give us more insight into what we've been seeing in the news, such as:
Maldonado-Passage's trial and prison sentence for killing five tigers and allegedly hiring someone to murder Baskin
Maldonado-Passage's lawsuit against the U.S. government claiming he has been falsely imprisoned
What Maldonado-Passage's time in prison has been like
Updates on Baskin's former husband, presumed dead
The shut down of The Greater Wynnewood Exotic Animal Park after the first Netflix documentary was released
Tiger King 2 will be released on Netflix on November 17. Watch the full trailer now: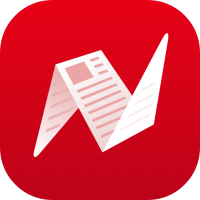 This is original content from NewsBreak's Creator Program. Join today to publish and share your own content.