Ready to jump headfirst into spooky season? Me too! With classic horror movies constantly on cable television, pumpkin spice flavored everything popping up, and events like these around Pinellas County, it's safe to say this is my favorite time of the year.
Here are some local events for adults that will get you in the mood for Halloween!
The Haunted Tavern
The Haunted Tavern is an interactive cocktail experience located at one of the most haunted places in Tampa. Hosted by the descendants of Ichabod Crane, the 4-part event includes themed drinks, chilling tales, and some spooky surprises along the way!
The event will take place at Cerealholic Cafe and Bar, which sits within a century-old Ybor City former church. According to the cafe's owner Lisa Lawson, the ghosts which haunt her business only have one rule for guests attending the event: "Don't make fun of them."
Over the years it seems Lawson has experienced a variety of supernatural events, including mysterious noises and things being moved or going missing. She also mentions that she occasionally sees orbs on the cafe's security cameras. Think you can handle a night in this haunted bar?
Location: Cerealholic Cafe and Bar | 1909 N 15th St, Tampa
Dates: Thursday-Sunday | October 1-31, 2021
Price: $55 per person
Murder Mystery: The Abandoned Mansion
Enjoy a good murder mystery? Murder Mystery: The Abandoned Mansion is an interactive experience to take place in an abandoned mansion in Tampa. Tickets are not yet available, but those interested can join a waitlist and receive more information when it's available.
Guests find themselves investigating the mysterious death of the homeowner after it's discovered her passing wasn't an accident:
Amongst her chandeliers and fine china, a wealthy old widow was found dead in her home. Autopsy reports show she was poisoned, right here in her grand mansion. You've been assigned to be a part of the investigation team so it's now up to you to search the multiple rooms, find clues, interrogate suspects and crack the mystery. Was it her young lover? Her private chef? Or her son's wife? Even the ugliest secrets can't be hidden forever and it's your job to uncover them!
Location: An abandoned mansion in Tampa
Dates: TBD
Price: $35 per person
UNDead In The Water
Take your spooky experience to the sea with UNDead In The Water. The event is held on the American Victory Ship, a 1945 ship that served in WWII, Korea, and Vietnam. It's recognized as one of only three fully operational WWII Victory-class vessels in the country, and typically runs as a floating museum.
However, next month it will be transformed into a truly unique haunted attraction that is designed to scare your pants off! Guests explore the vessel with crew members who tell them of their recent terrifying journey:
The American Victory Ship has drifted back to Tampa after a violent hurricane blew the vessel off course and a powerful electric charge enveloped the ship in the Bermuda Triangle. Frantic communications for the first few hours then led to an eerie silence. Fifteen corpses were found in a gutted lifeboat and a third of the crew is unaccounted for. The remaining sailors tell horrific stories of a cryptic female apparition who calls to them. Who is she and what does she want?
While kids are welcome to attend this event, due to the spooky nature of the tour it's recommended that guests be over the age of 11.
Location: The American Victory Ship | Sparkman Wharf | 615 Channelside Drive, Tampa
Dates: Select dates throughout October
Price: $20+ per person
Movie Nights at Gigglewaters
Dates: New movies played daily
Price: $5 per person
Eerie Evening at the Tampa Bay Hotel
The Henry Plant Museum is hosting an Eerie Evening at the former Tampa Bay Hotel for those 16 years and older. Similar to a murder mystery game, guests work together to put together clues to find out who the murderer is.
Visitors to An Eerie Evening will find themselves transported back to the early 1900s, shortly after the body of a young woman has been discovered. Evidence and clues are scattered throughout the rooms and guests must strive to put the pieces together in time to prevent the next attack.
In addition to getting access to the museum after hours, guests get a spooky night out on the town!
Location: The Henry Plant Museum | 401 West Kennedy Boulevard, Tampa
Dates: October 22-23 & 29-30 | One hour timeslots at 5:30, 6:45, & 8:00pm
Price: $20 for members | $30 for nonmembers
Howl-O-Scream at Busch Gardens
Howl-O-Scream is back at Busch Gardens and will be featuring both new and old attractions. Some favorites that are back for 2021 include The Residence, a suburban home full of "domestic demons," and Death Water Bayou: Blood Moon where guests must flee from werewolves and other swamp creatures.
New attractions include Witch of the Woods, Cell Block Zombies, and The Forgotten where guests enter an underground vampire realm. Due to the spooky nature of their attractions, Howl-O-Scream is recommended for adults and mature audiences only.
Location: Busch Gardens | 3000 East Busch Boulevard, Tampa
Dates: Now through October 31 | Thursday-Sunday
Price: Prices start at $42 per person
Enjoy this article? Follow me for more Pinellas County news and events: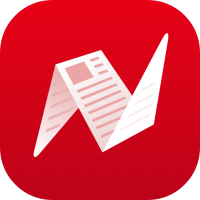 This is original content from NewsBreak's Creator Program. Join today to publish and share your own content.