Free Museum Day is returning to Pinellas County this Saturday, September 18, offering free tickets to a variety of galleries and museums. From the arts to history, there's something for everyone to enjoy! A reservation for a specific time slot may be required, so be sure to check the museum's website for details before making plans.
While many tickets are already sold out, here are some participating museums that still have availability:
The Leepa-Rattner Museum of Art
The Leepa-Rattner Museum of Art is located on the St. Petersburg College campus in Tarpon Springs. It offers a look at modern and contemporary works by artists of the 20th and 21st centuries including Pablo Picasso, Georges Rouault, Fernand Léger, and more. Current exhibits include Heroes: Artists as Veterans + Survivors of War and Louis Markoya: A Deeper Understanding.
Location: St. Petersburg College | 600 E Klosterman Rd, Tarpon Springs
Hours on Saturday: 10:00am ‐ 5:00pm
The Florida Museum of Photographic Arts
The Florida Museum of Photographic Arts has both permanent and rotating photography exhibits. Current artists on exhibit include Bremner Benedict, Jeff Whetstone, David Freese, Clyde Butcher, Joan Gentry, Don Kirby, Benjamin Dimmitt, Bruce Davidson, Bruce Dale, Mick Briscoe, Joan Gentry, Loren Nelson, Bud Lee, and more.
Location: 400 N. Ashley Drive Cube 200, Tampa
Hours on Saturday: 12:00pm ‐ 5:00pm
Tampa Bay History Center
The Tampa Bay History Center is a history museum with displays relating to the Tampa Bay area's first native inhabitants, Spanish conquistadors, and historical figures who developed the area such as Teddy Roosevelt. Current temporary exhibits include Tusks to Tails: A Fossil History of Florida, Outpost to Statehood: The Florida Territory, and Picturing Women Inventors.
Location: 801 Water Street, Tampa
Hours on Saturday: 10:00am ‐ 5:00pm
Ybor City Museum State Park
Ybor City Museum State Park offers insight into Ybor City's cultural history. Displays cover artifacts from the founders of Ybor City, a look into the prominent cigar industry and factory life, and a fully restored house that provides a look at what it was like to live in Tampa over 100 years ago. Additionally, the museum's lush garden offers a tranquil place to relax outdoors.
Location: 1818 Ninth Avenue, Tampa,
Hours on Saturday: 9:00am ‐ 4:00pm
Imagine Museum
The Imagine Museum is a contemporary art gallery displaying the work of American studio glass artists. Current exhibits include the works of Peter Bremers, Livio Seguso, Gottfried Helnwein, and more.
Location: 1901 Central Avenue, St. Petersburg
Hours on Saturday: 10:00am ‐ 4:00pm
Cracker Country
Cracker Country is a living history museum offering insight into 1890s rural living in Florida. Visitors can walk around buildings dating from 1870 to 1912 including the Terry Store, the Okahumpka Train Depot, and several private residences. Each building is fully furnished with historically accurate furniture and complete with period actors portraying the daily life of Florida pioneers.
Location: 4800 US-301, Tampa
Hours on Saturday: 10:00am ‐ 4:00pm
Tampa Museum of Art
The Tampa Museum of Art is home to ancient, modern, and contemporary art exhibits. It's known for having one of the largest Greek and Roman antiquities collections and its devotion to modern art. Some of the museum's current exhibits are Skyway 20/21: A Contemporary Collaboration, Her World in Focus: Women Photographers from the Permanent Collection, and Kiss and Tell by Wolfgang Flad.
Location: 120 W. Gasparilla Plaza, Tampa
Hours on Saturday: 10:00am ‐ 5:00pm
**Note: Tickets were available at the time of publishing and may have since been scooped up.**
Enjoyed this article? Follow me for more Pinellas County news and events: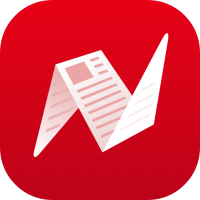 This is original content from NewsBreak's Creator Program. Join today to publish and share your own content.