With Florida's unpredictable weather this time of the year, couples often have to cut outdoor activities short or skip them altogether. Due to the rain last weekend, a day date at the Sponge Docks turned into an evening date at the Replay Museum in downtown Tarpon Springs. Unlike most museums, this one lets guests touch and play with the displays!
Just a five-minute drive from the Sponge Docks, the popular arcade refers to itself as an "interactive museum." Its objective is to offer a nostalgic environment for older customers and create interest in retro games among younger generations. With over 120 arcade and pinball machines, it's safe to say they've met this goal.
For myself and my nearly pro-level gamer boyfriend, spending a few hours at the Replay Museum was the perfect date night. We got to experience some of the games of our childhood but also tried out a few that came before our time, like Tron and Galaga.
We even got to play the Atari Hercules, also known as the World's Largest Pinball Machine. Like its title suggests, the machine uses a large pinball that closely resembles a cue ball and flippers the size of a baby's arm. It may be the largest pinball machine, but it's also the slowest. You can almost hear the flippers crying as they struggle to launch the pinball around the board.
Replay Museum's arcade games include:
Street Fighter: Alpha II, Street Fighter 4: Arcade Edition, & Street Fighter II: Hyper Fighting
Pac Man & Ms. Pac-Man
Asteroids Deluxe
Burger Time
Donkey Kong, Donkey Kong 2, & Donkey Kong Jr.
Fix It Felix
Frogger
Michael Jackson's Moonwalker
Mortal Kombat, Mortal Kombat 2, Ultimate Mortal Kombat 3 & Mortal Kombat 4
Root Beer Tapper
Vs. Super Mario Bros
Replay Museum's pinball games include:
Deadpool
Addams Family
Attack From Mars
Family Guy
Funhouse
Game of Thrones
Guardians of the Galaxy
Lord of the Rings
Metallica
Star Trek The Next Generation
Star Wars Pro
The Walking Dead
Twilightzone
Unlike other arcades going for the retro vibe, Replay doesn't use tokens. Instead, guests pay a fee for a gamer pass that allows them to play all day, which not only makes the experience less of a hassle but is far more cost-effective. It also made me feel less guilty about playing the same game over and over until I got a score I was satisfied with.
The price for a gamer wristband is regularly just $14 per person, but on Friday and Saturday nights they offer a date night pass after 8:00 pm for $11 per person. There are also discounts for children and options for frequent guests detailed on their website.
The arcade's only faux pas is that they don't serve drinks or snacks. They don't even have a vending machine. This is likely to protect the games from clumsy people like me. The museum makes up for it though by allowing re-entry to the arcade throughout the day of your visit.
So, there's no reason why you can't have a drink at one of the local bars or grab some food before heading back inside the museum for more games! In fact, after a long day of walking around the Sponge Docks and then around the arcade, my feet were in need of some well-deserved rest.
My boyfriend and I continued date night down the street at Two Frogs Brewing Company, where we could relax and enjoy a beer. The downtown area of Tarpon Springs is full of restaurants, bars, and places to shop, making the area well worth a visit!
Enjoyed this article? Follow me for more Pinellas County news and events: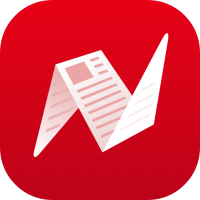 This is original content from NewsBreak's Creator Program. Join today to publish and share your own content.