It has been almost two months since the stars of the film A Taste Of Love were spotted filming in Dunedin, and now they're showing our small town some love. In a recent interview, the star of Netflix's Cobra Kai Martin Cove referred to Dunedin as "a well-kept secret," as he and the rest of the cast members praised several local businesses for welcoming them with open arms.
Jesse Cove, who is both Martin's on-screen and off-screen son, mentions how using the Tampa Bay area as the film's backdrop is one of the reasons he decided to sign on to the project.
It's really great being here because, part of the great thing is the area itself is basically like a backdrop too, as a character to the movie, you know, the beauty of this town, the humbleness of it, and how sweet the people who live here are.
Jesse also credited Dunedin's very own Sea Sea Riders for adding wholesomeness to the filming process.
Something that's a very important part of this movie, another reason why we wanted to do this film as well was the the wholesomeness of it ... especially shooting at Sea Sea Riders, which is a very important part of the movie.
Actress Erin Cahill takes it one step further, praising Sea Sea Rider's owner Sylvia Tzekas for her overall hospitality.
Sea Sea Riders housed us for almost a week of our filming [and] was a very important character in the story and Sylvia, who owns the restaurant, she's owned it for 30 something years [with] her family ... it's lovely and so small town but so real and welcoming ... you definitely think it's fake for the movie, but it's not.
Tzekas is excited for her restaurant to be part of the film and hopes to get the exposure they deserve. During filming she told Spectrum News:
It's extremely exciting, we're thrilled to be able to be part of it. The tourists are finally getting to know Dunedin and the gem that we have here. We're able to expose it nationally.
Another local business mentioned by the stars of A Taste Of Love was Fenway Hotel, where the actors stayed while shooting the movie. According to Martin, they received royal treatment from the staff.
There was a place called the Fenway Hotel that where we all stayed, Jesse and I, and there's no question about it, when you make a movie near the water it is much easier from a metaphysical standpoint to have a good time to relax to study to do all that. I've been in Greece, all over the place. Wherever you are near water it is so much easier to create a world and do the homework you need to do to make a good movie, and this place the Fenway is right off the bay.
There and all kinds of chairs overlooking the water where you can just sit and study and these people treated us like kings and they were as exciting to be with because they were so interested in what we were doing.
The interview ends with the actors thanking the people who went above and beyond at the Fenway Hotel to make them feel so comfortable and making their experience so enjoyable. Watch the full interview by St. Pete/Clearwater Film Commission below:
Enjoyed this article? Follow for more Dunedin events and news: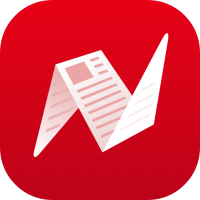 This is original content from NewsBreak's Creator Program. Join today to publish and share your own content.