A Tampa Bay mother is left in disbelief after her son was named as one of the 13 soldiers killed in an Afghanistan suicide bombing and is calling for accountability. Staff Sgt. Ryan Knauss was just 23-years-old when he was killed last week in the Kabul airport attack which occurred during the evacuation of the American forces.
Knauss' mother Paula lives in the Tampa Bay area and recently opened up to Spectrum Bay News 9 about her son and how she's handling her grief.
We said 'what are the chances? There's 6,000 troops there.' Well it must have been pretty high because one out of 6,000 — it was Ryan ... I really struggled in disbelief that someone at 23, who had spent his entire life preparing to be in the armed forces, would lose his life at such a young age.
Knauss was one of the thousands of military troops working to protect the airport that day, helping people flee as the Taliban took over Afghanistan.
According to his widow, Alena Knauss, the soldier was exactly where he wanted to be.
He never saw anything else for himself. He was one of those people that anything he wanted to do, he could have done, he was brilliant. But he just wanted to serve his country, it's all he wanted, he thought that was the best way he could help people ... That's why he was where he was at the time, because these people needed the help. They had no other option. That was their only hope.
Knauss and his wife met when they were just 15-years-old working at a pizzeria in Tennessee where they both grew up. He enlisted in the military right after high school graduation, even before he reached the age of eighteen. It was a lifelong goal of his, one which he saw to fruition starting with a nine-month tour in Afghanistan between 2017 and 2018 as a paratrooper with the 82nd Airborne Division.
At the time of his death, Knauss was a Staff Sergent based at Fort Bragg, N.C., and a member of the 9th Battalion, 8th Psychological Operations Group. He was in Afghanistan for just one week when he was killed.
After learning of his death, Alena flew to Dover Air Force Base in Delaware to meet the C-17 that carried her husband's body along with the families of the 12 other men killed that day. There she was consoled by President Biden, who has his own experiences with grief and loss. She described their encounter saying:
He shared a lot of information that I found comforting about his personal life and his losses and just telling me that there's no right way to do it. Just not that he's sorry, because I'm tired of hearing 'sorry,' but that (Ryan) made a difference, and it was not in vain, and that what he was doing was important, and that he mattered.
While Knauss' widow feels that her husband would have made the same choice to go to Afghanistan even if he knew it would lead to his death, his mother is angry about the situation, finding it "unacceptable." Paula wants someone to be held accountable for her son's death as well as the death of the other 12 soldiers.
For 20 years, we fought and now, at the end, we are going to exit so fast we will cause casualties. It was not necessary for that to happen ... They were sitting ducks. How do I feel? I feel grief. I feel anger. I am angry for the waste of life. I feel utter grief that I lost my son and I feel anger as an American. True anger.
Staff Sgt. Ryan Knauss is thought to be the last American soldier to have been killed in the 20-year Afghan war.
Follow me for more Tampa Bay news and events: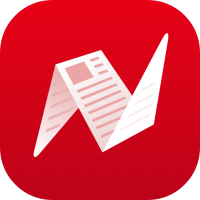 This is original content from NewsBreak's Creator Program. Join today to publish and share your own content.