After being canceled due to Covid this year, the 38th annual Tampa Bay Corporate SportsFest has officially been approved for spring of 2022. It will be held at the Bilmar Beach Resort on Treasure Island for the first time since it was introduced in 1983, as the event has outgrown other local beaches over the years including Clearwater Beach and St. Pete Beach.
This annual team-building event is expected to attract over 4,000 employees from 200 local Tampa Bay businesses. Assistant Director of Parks and Recreation Justin Tramble told commissioners he hopes the event will become one of Treasure Island's annual signature events, promoting local businesses and drawing tourists to the city.
According to the event executive director and founder, Dave Baughman, that's exactly what we can expect. Baughman said:
SportsFest traditionally sells out the host community's hotel and resort accommodations, packs restaurants, and substantially increases the volume of business at downtown stores and businesses.
SportsFest Events
While each year is slightly different, there are some general competitions participants can expect to take part in. These include:
Tug of war
Beach volleyball
Beach dodgeball
Cornhole
Surf & turf relay
As you may have guessed, athletic skill isn't a requirement to join your company team.
What You Can Expect
Each local business must register its company as well as each team member. In 2020, the company entrance fee was between $390 and $490 with a limit of 200 teams. Additionally, in 2020 teams were made up of 15 to 15 members and required a $35 per person registration fee.
If SportsFest is anything like it was in 2020, teams can expect t-shirts, free parking, and invitations to pre and post-event parties. Bilmar Beach Resort will offer drink services and food vendors will be found along the beach.
Local businesses can also choose to staff the competitions, coordinating and officiating the games. Each organization will receive a $1,200 donation for each group of up to 25 employees contributing their time to the event.
What Past Participants Have Said
SportsFest gives employees something to look forward to each year while also promoting local businesses. Many previous participants rave about their experiences.
Rocky Rocamora II of Integrity Express Logistics says:
SportsFest gives us the opportunity to exhibit our competitiveness and comradery on a platform outside of the office. The day also allows us to enjoy the fruits from our hard work and strengthen relationships.
Hollie Davis of UPC Insurance says:
Our employees look forward to SportsFest every year. It has become an integral part of our company culture, providing a truly rare opportunity for employees from different departments to build camaraderie and strong relationships through teamwork, cooperation, and FUN!
Previous participants include St. Peterburg College, Tampa Bay Business Journal, Tampa International Airport, TeamViewer, Chase Bank, CapitalOne, CrossFit Hyde Park, Johns Hopkins All Children's Hospital, Seminole Hard Rock, and many more.
Keep an eye on the SportsFest website or follow them on Facebook to learn how to register for next year's event. Tampa Bay Corporate SportsFest will be held on April 30, 2022, on the public beach between 104th Avenue and 107th Avenue. Opening ceremonies begin at 9:30 am.
Follow me for Pinellas County news and updates: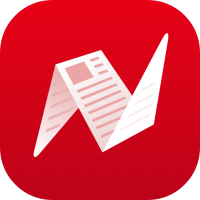 This is original content from NewsBreak's Creator Program. Join today to publish and share your own content.