The Playhouse Theatre in St. Petersburg, which first opened in 1925, is set to be demolished just years short of its 100th anniversary. Once the highlight of the downtown St. Pete area, the theatre has undergone a number of major transformations in an attempt to keep up with the times. Unfortunately, none of these ventures were successful, the last being in 2016.
The playhouse was recently purchased by Penncap LLC, a company owned by local urologists Dr. Reid Graves and Dr. Nicholas Laryngakis. They also purchased a second, smaller nearby venue, and two vacant lots, but there's no indication of what they have in mind just yet.
Real estate agent PaulaClair Smith who closed the deal with Graves and Laryngakis confirmed this to St. Pete Catalyst saying:
At closing, they weren't sure what they were keeping and what was coming down. There's no set timeline.
However, a permit was recently filed with the city to demo the theatre and it looks like the historic venue's fate has been sealed.
Here's a look at the history of The Playhouse Theatre:
Opening The Patio
The Playhouse Theatre in 1961 |

cinematreasures.org
When the theatre first opened on August 8, 1925, it was known as The Patio. The Spanish-style open-air theatre came from the mind of New York amusement broker Anthony Shimko. An adjustable metal roof allowed the venue to remain open in poor weather and keep patrons cool during heatwaves.
A seven-piece orchestra played music to accompany silent films on movie nights, but the theatre offered other forms of entertainment as well. This included concerts, comedy shows, and burlesque performances.
RELATED ARTICLE: Dunedin residents happy to see Kellogg mansion go
In 1928, the theatre was upgraded with new landscaping, custom draperies, a pipe organ, and a ceiling mural depicting the night sky. When "talkies" hit St. Petersburg, The Patio was in need of a major technology upgrade. During this time, it was known as The Ritz for a brief period.
Introducing The Playhouse Theatre
The Playhouse Theatre in 1961 |

cinematreasures.org
In 1935, the venue was once again renovated and renamed the Playhouse. It was upgraded to host live theatre performances, which were added to the existing repertoire of movies, concerts, and variety shows. The theatre made headlines in 1945 when owners invested $32,000 in an airconditioning system and other tech updates.
Things started going downhill for the venue in the '60s when areas outside of what became known as "old St. Pete" started to grow. This drew people away from downtown, and business suffered. Ticket prices were significantly reduced to $1, but even this drastic move didn't help.
Catering To A Different Audience
Final ad for the theatre before it closed in 1973 |

cinematreasures.org
In a last-ditch attempt to save the theatre, owners began to target a different audience. The first adult film was featured in 1967, and they continued down this road for six years. However, it wasn't enough to revive the historic theatre and bring it back to all its glory. It was sold in 1974 for $90,000.
RELATED ARTICLE: Attention art lovers: Picasso is coming to St. Pete
In the years afterward, a slew of businesses reopened the venue in search of success. However, all have failed.
A Series Of Failed Ventures
Inside The Playhouse Theatre |

cinematreasures.org
The Playhouse Theatre was purchased by Youth minister Freddie Langston in 1974 who transformed it into a nightclub called Papa's Dream. Despite his religious connections, Langston assured the public his club wouldn't revolve around religion. However, the venue did host Bible studies each week. For obvious reasons, this business didn't last long.
The venue was then purchased by Bob Turoff and Ben Schrif. After transforming the venue, they opened The Golden Apple Dinner Theatre in 1981. Unfortunately, dinner theatre was on its way out, and The Golden Apple Dinner Theatre was replaced by Encore Dinner Theatre in 1989. Two years later, it was sold again.
Two more businesses tried their luck at the location over the next few decades. First was Extra Innings Ballpark Café followed by Concert Central, a hip hop martini bar. It wasn't until 2016 that hope for The Playhouse Theatre was revived.
The Playhouse Theatre Is Rehabilitated
In 2016, the venue was purchased by the investment company, The Nahakama Group. They worked to bring The Playhouse Theatre back to life, renovating the structure's exterior and bringing it back to its former glory. By making these cosmetic improvements, they hoped to inspire potential buyers and sell to someone interested in reopening the theatre.
RELATED ARTICLE: 'American Chopper' star brings one-of-a-kind biker restaurant to Clearwater
As seen in the video, a new marquee sign was installed, vintage Playbills were hung on the exterior walls, and a massive mural of Marilyn Monroe was painted by local mural artists The Vitale Brothers. The improvements brought the historic theatre back to life, but unfortunately, that wasn't enough.
Current owners Graves and Laryngakis have yet to publically confirm what their plans are for the old theatre, but chances are it will become a new location for their urology practice. Take a moment to say goodby to The Playhouse Theatre, located at 1850 Central Avenue in St. Petersburg, before it's gone for good!
Enjoy this article? Follow me for more St. Petersburg news and events: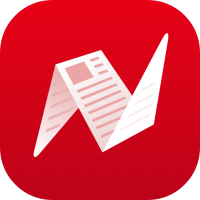 This is original content from NewsBreak's Creator Program. Join today to publish and share your own content.