Image Source |
For The Love Of Old Houses Facebook
While many Dunedin residents are devastated to see the Kellogg mansion get demolished, there are just as many who consider it an eye-sore and are glad to see it go. Originally, locals were surprised when the iconic landmark was purchased by a Palm Harbor physician several months ago after being on the market for over seven years. Those feelings were intensified when it was revealed the new homeowners planned to demolish the building and build a single-family home.
The 1920s Gatsbyesque mansion has been the subject of scrutiny lately as city officials made some last-ditch efforts to save the structure. Unfortunately, the cost to move either the mansion or the guesthouse was just too high. However, a compromise has been made that will allow some artifacts and fixtures to be saved.
According to Tampa Bay Newspapers:
City commissioners unanimously approved an agreement June 17 that designates the Dunedin History Museum as the beneficiary to auction and remove certain fixtures from the structures prior to demolition.
They've also been working on some ideas for a virtual exhibit that will not only give locals a peek inside the historical home but also preserve it digitally. It may not be ideal, but it's certainly better than nothing!
Image Source |
For The Love Of Old Houses Facebook
So, why are some Dunedin locals happy to see the Kellogg mansion get demolished?
It's Tacky
One point some locals have made is that it's tacky. While I compared the home to something straight out of "The Great Gatsby" others are comparing it to Tony Montana's home in "Scarface." And that's just the exterior!
Walking in the front door, the gaudy decor is overwhelming and likely the reason it was on the market so long. Some features include wall-to-wall and ceiling murals, stained-glass windows, elaborate archways and columns, mosaic tiles on the walls, marble floors, and emerald green carpeting. If those personal touches don't deter you, the colors certainly will. Each room is bright, chaotic, and clashing.
Image Source |
For The Love Of Old Houses Facebook
It's Too Late
Other Dunedin locals feel city officials took too long to begin their efforts to save the Kellogg mansion. Considering it was put on the market in 2013, they aren't wrong. They certainly had plenty of time to come up with a plan and put it in motion.
Not everyone knows, however, the home contains more history than having been owned by the founder of the Kellogg Co., W.K. Kellogg. It was also used as a site to entertain U.S. Marines during World War II. Even more unique, several items in the master bedroom were carved from trees grown on Thomas Jefferson's property, Monticello. These include the canopy bed, cabinets, and elaborate trim.
Image Source |
For The Love Of Old Houses Facebook
The Owners Have Rights
Another significant reason why some Dunedin residents don't agree with recent attempts to save the Kellogg mansion is that it has already been purchased. They feel any attempt to infringe on the homeowner's rights is just wrong. The property owners want to demolish the structure, and some feel they have every right to do so.
Purchased by Palm Harbor physician David Wenk, the removal and auction of any structures or artifacts must be completed by July 16. Afterward, the mansion will be demolished and a single-family home will be constructed on the property. Wenk then plans to move into the new structure with his wife and their four children.
Image Source |
Kadilak Realty Group Facebook
Other unique characteristics the Kellogg mansion has are soundproof rooms, secret passageways, an antique barroom, tiki bar, arcade room, dance and entertainment room, theater room, and a ballroom. If you're interested in getting one last glimpse at the historical mansion, you can find it at 129 Buena Vista Drive South in Dunedin, Florida.
What are your thoughts on the Kellogg mansion being demolished? Let us know in the comments!
Enjoyed this article? Follow me for more Dunedin news and updates: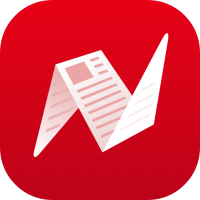 This is original content from NewsBreak's Creator Program. Join today to publish and share your own content.