Image Source |
Ournaijanews Facebook
This summer, Pinellas Country residents can visit the COVID Ribbon Memorial of Florida exhibit closer to home! The traveling art installation was first unveiled on Anna Maria Island back in February before it was displayed in St. Peterburg in March. Conceptualized by Anna Maria Island-based photographer Cathy Tobias, the piece consists of thousands of ribbons, each representing a Florida resident who died from COVID-19.
For Tobias, the impact of the Coronavirus hit too close to home as her daughter was on the front lines. She described her daughter's experience to WWSB, saying:
My daughter is a COVID nurse, so I hear her stories on how tough and how hard she's working, how exhausting it is. She says one time during the winter season when things were really tough, she said half the people that came into her unit would die.
Image Source |
Creative Pinellas Facebook
As she watched the Florida death toll climb day after day, Tobias wracked her brain in search of a way to recognize the number of deaths. Inspiration came to the artist in the form of the COVID Ribbon Memorial of Florida exhibit. With the help of her sister Judy as well as some friends, Tobias got to work.
At the time, there were 16,000 deaths in Florida due to COVID. By the time the piece was unveiled in Anna Maria Island, however, it had reached nearly 30,000. Tobias' speech during the event moved many to tears as they all remembered those they had lost.
... This started as a seed of thought, a care, a concern in my mind and heart. I was having a hard time comprehending the numbers of people dying from COVID. I watched the numbers tick up daily – locally, nationally and around the world. How do I wrap my head around those numbers? How do I humanize what was and is still happening?
... I wanted to create something physical and visual, something tangible and interactive that would tell the story. I started tying knots in mid-November and my sister, who's here today, started too. The death toll (in Florida) at that time was about 16,000. There are 30,000 ribbons out there. When we hold it up, I want us to remember each life lost because each ribbon is an individual life lost to COVID.
Image Source |
Covid Ribbon Memorial Facebook
The following month, the COVID Ribbon Memorial of Florida was on display at the Morean Center for Clay in St. Petersburg. By then, the 900-foot installation held over 32,000 ribbons which spanned three football fields.
Many found the exhibit to be striking, including Mayor Rick Kriseman, who discussed the installation with the Tampa Bay Times.
I don't know how you can't be moved by it. This is why this is really powerful, is that it's easy to get lost in numbers. When you see that each of these represents someone's life who is gone, it's visual and we tend to be a visual society.
Covid Ribbon Memorial Facebook |
Mayor Rick Kriseman writing, in remembrance, the name of his friend he lost to Covid
Tobias' goal is to make it easier for people to grasp just how many Floridians have been killed by the Coronavirus by offering a visual representation of each death. She spoke about her intentions in an interview with WWSB, saying:
I'm hoping the people will be able to wrap their heads around something that's so hard to wrap your head around. To wrap their heads of the normality of the number of people who have died, being able to see it and have this physical manifestation and that we become more compassionate and more sensitive for these families.
While it has been overwhelming for many to see the exhibit, it has also helped those who are grieving those they've lost. Many have found the experience to be emotional, yet healing.
Image Source |
Covid Ribbon Memorial Facebook
The COVID Ribbon Memorial of Florida exhibit will be on display in the courtyard outside of Creative Pinellas in Largo from June 24 to September 19. On opening day, participants can write the names of those they've lost on a ribbon beginning at 6:00 pm. A laminated photo of them can also be hung on the ribbon.
When the exhibit is installed in Largo next week, it will consist of 37,400 ribbons.
Did you enjoy this article? Follow me for more local news and events:
Follow me to see more articles like this.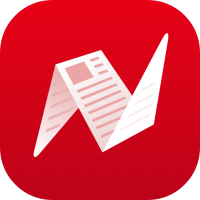 ...